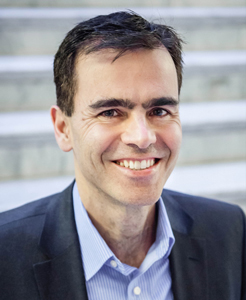 Dr. John Day
Dr. Day is a cardiologist/electrophysiologist at the Intermountain Medical Center Heart Institute in Salt Lake City, Utah. He graduated from Johns Hopkins Medical School and completed his residency and fellowships in cardiology and electrophysiology at Stanford University. He is the former president of the Heart Rhythm Society and currently serves as the president of the Utah chapter of the American College of Cardiology.
Podcast: Play in new window | Download
Subscribe: Apple Podcasts | Android | RSS
Is Diet Soda Bad for You?
If you have been following the news, then the media probably had you convinced that diet soda causes strokes and dementia.  Is that really true?  In this article, I review this latest diet soda study and what we know about diet sodas.  I will also attempt to answer the question, is diet soda bad for you?
The Latest Diet Soda Study
In the latest diet soda study, Dr. Matthew Pase and colleagues from Tufts University in Boston, dug through the medical records of 2,888 people who were part of the legendary Framingham Heart Study.  The Framingham Heart Study stands out in that it included almost everyone who has ever lived in Framingham Massachusetts since 1948. It was from this Framingham Heart Study that we first learned what causes heart disease decades ago.
In this study, researchers collected data in the 1990s about how much diet soda almost everyone living in Framingham drank.  They then looked at the medical records of these Framingham residents to see who had a stroke and who suffered from dementia over the following 10 years.
Dr. Pase and his team found that drinking one diet soda a day was linked to a 3-fold higher risk of stroke and dementia.  For those Framingham people drinking less than one diet soda a week, their risk also seemed to be moving in the same direction.
Basically, their findings suggest that any diet soda is bad for you.  Interestingly, this study also found that you could drink all the sugar you wanted from sugary soda pop or fruit juice and not increase your risk of a stroke or dementia.
3 Reasons Why You Should Question This Study
Whenever you hear about a study in the news, you should question the validity of the study.  This study is no exception.
The problem with most studies looking at diet soda is that of reverse causality.  In other words, sicker people are more likely to drink diet soda.  Thus, the question then is did diet soda cause them to get sick or do sicker people drink diet soda because it is "less bad" for you?  Below are 3 good reasons why you should definitely question this study.
1. Most strokes happened in people with a history of high blood pressure.
As most strokes in Framingham happen to people with a history of high blood pressure, did diet soda cause high blood pressure or did people with high blood pressure drink diet soda because it is "less bad" for you?  This question was never answered in this study.
Interestingly, there is one big study linking diet soda to high blood pressure.  However, this same study also linked sugary soda to high blood pressure as well.
2. Dementia was mainly seen in people with diabetes.
Once again, did diet soda cause diabetes or did people with diabetes drink diet soda because of blood sugar issues?  As anyone suffering from diabetes could tell you, sugary sodas and fruit juice quickly shoot your blood sugar levels high.
Along the diet soda and possible diabetes link, studies do show that artificial sweeteners change the gut bacteria of mice thereby causing diabetes.  However, it is important to remember that only about 10% of animal studies apply to humans.
In humans, the link between diet soda and diabetes is tenuous at best.  One big study from the United Kingdom did show an association between diet sodas and diabetes.  However, this study also never answered the question, did diet soda cause diabetes or did people with diabetes switch to diet drinks?
3. Sugary sodas and fruit juice were totally safe in this study.
This finding alone really caused me to question the validity of the entire study.  In my mind, the only possible explanation for this finding is that people with a history of high blood pressure or diabetes  switched to diet drinks because of some perceived health benefit.
Given all that we know about sugar, most nutrition researchers and cardiologists now feel that sugar is one of the biggest causes of heart disease, obesity, diabetes, strokes, dementia, and an early death.  With this is mind, some studies show that fruit juice may be just as bad for you as sugary soda.
Take Home Message
The big take away is that diet soda, sugary soda, and fruit juice are not health drinks.  While diet soda may be less bad for you than sugary soda, it would be like using nicotine patches instead of cigarettes.  Personally, if an occasional diet soda helps you break the sugary soda pop addiction, then I am all for it.
I understand that the addiction to soda pop is real.  This is something that I suffer from as well. While it has been 10 years since I have had a sugary soda, I still have cravings for diet cherry Pepsi if I have been up all night.
Is diet soda bad for you?  Well, it definitely isn't good for you.  The problem is that we really don't know how bad it is for you.  Perhaps as we learn more about how artificial sweeteners affect gut bacteria, metabolism, and the brain we'll have a clearer picture.
What is your take on diet soda?  Please leave your thoughts and questions below.  As always, I'll do my best to answer any question posted below within 24 hours.
If you have not yet subscribed to my free weekly newsletter and podcast, why don't you do it today?
Subscribe to Dr. Day's Weekly Newsletter
Disclaimer Policy: This website is intended to give general information and does not provide medical advice. This website does not create a doctor-patient relationship between you and Dr. John Day. If you have a medical problem, immediately contact your healthcare provider. Information on this website is not intended to diagnose or treat any condition. Dr. John Day is not responsible for any losses, damages or claims that may result from your medical decisions.
14 Comments