Jane Day
Jane Day is co-author with Dr. John Day of "The Longevity Plan," documenting their journey to China's Longevity Village. "Preparing food for guests has always been a stressful thing - feeling inadequate and fearing that the dishes wouldn't turn out. Posting recipes has been an exercise in the ultimate confrontation of this fear. Gratefully, the joy in figuring out how to make favorite dishes with healthier ingredients now exceeds the fear and I take courage in the idea that maybe I can help someone else do the same."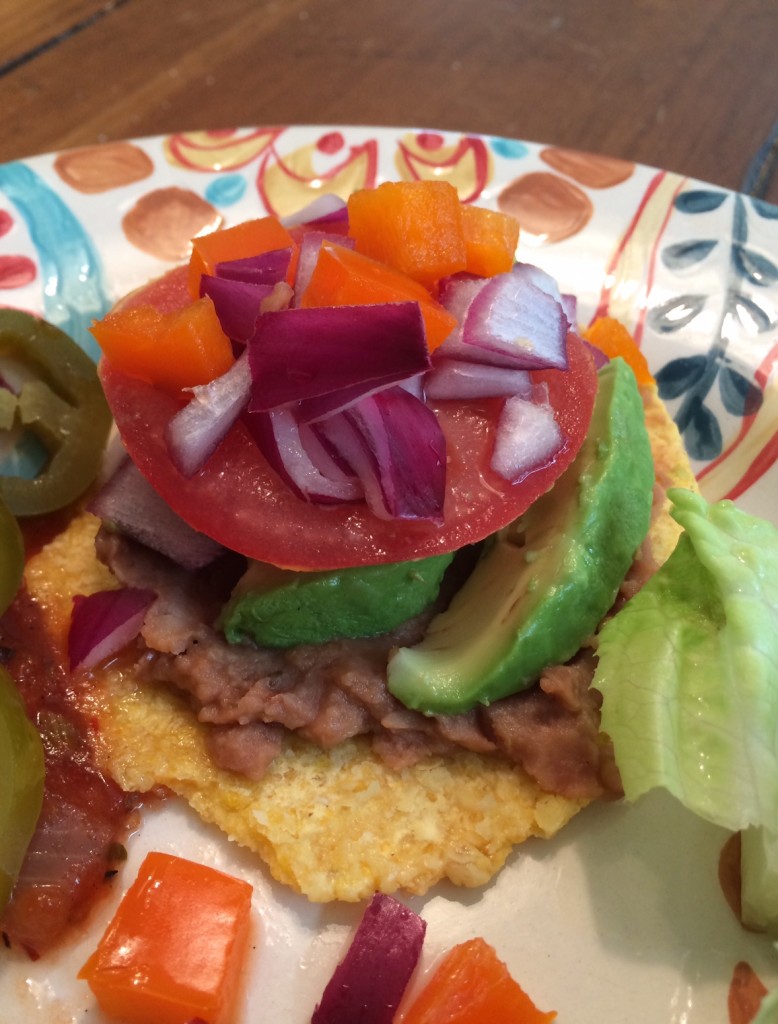 John and I returned home from a gathering where nachos were served and determined that there must be a way to make these healthy–loaded with protein and veggies minus the unhealthy fats, carbs, and extra salt.  We created something we love using organic sprouted corn tortillas at the base loaded with organic fat-free refried pintos, avocado, tomato, red onion, orange pepper, black olives and nacho jalepenos with salsa and fat-free greek yogurt for dipping. Serve with romaine and our creamy cilantro dressing on the side, and you have a complete meal. Enjoy!

4

Organic sprouted corn tortillas

bake at 350 for 5 min to crisp

1

can

organic refried beans, no added fats

or blend pintos with water to make your own

1

Avocado

sliced or diced

2-3

medium tomatoes

sliced or diced

1

Red onion

sliced or diced

1

orange pepper

diced

1

jar

nacho jalapenos

black olives

salsa

plain nonfat Greek yogurt
Toast in toaster or bake at 350 for 5 minutes to crisp tortillas. Layer with refried beans, tomatoes, avocado, onion, peppers, jalapeños. If you'd like to cut the tortillas into wedges, do this after you spread the beans, then top with the rest of the toppings.
Disclaimer Policy: This website is intended to give general information and does not provide medical advice. This website does not create a doctor-patient relationship between you and Dr. John Day. If you have a medical problem, immediately contact your healthcare provider. Information on this website is not intended to diagnose or treat any condition. Dr. John Day is not responsible for any losses, damages or claims that may result from your medical decisions.
6 Comments