Dr. John Day
Dr. Day is a cardiologist specializing in heart rhythm abnormalities at St. Mark's Hospital in Salt Lake City, Utah. He graduated from Johns Hopkins Medical School and completed his residency and fellowships in cardiology and cardiac electrophysiology at Stanford University. He is the former president of the Heart Rhythm Society and the Utah chapter of the American College of Cardiology.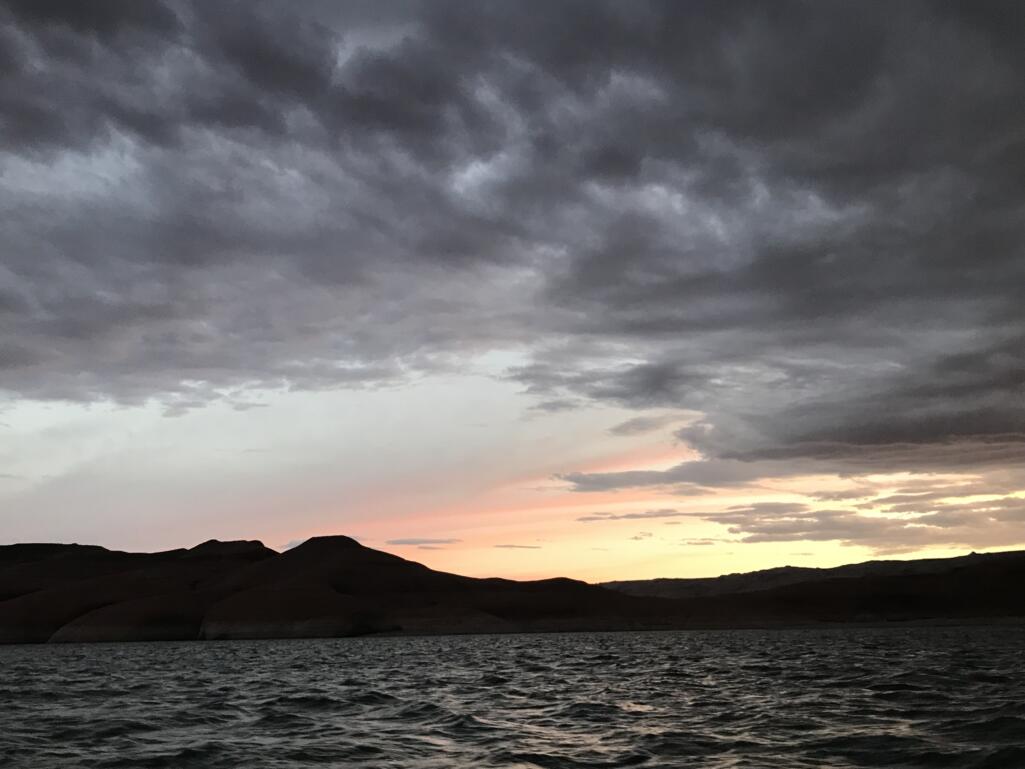 10 Bad Conditions Linked to Low Magnesium
By Kate Clemens
Low magnesium levels have been linked to the following 10 bad conditions:  atrial fibrillation, heart attacks, cardiac arrests, Alzheimer's disease, diabetes, high blood pressure, osteoporosis, headaches, osteoporosis, and cancer.  Clearly, no one wants any of these conditions. 
Scientific literature shows that magnesium intake has decreased over the years especially in the Western world.  Deficiency is not uncommon among the general population and prominent cardiologists have even called magnesium deficiency a principal driver of cardiovascular disease and a public health crisis.
Since less than 1% of our total Mg is in our blood serum (50-60% is in our bones and then the rest is in our soft tissue), it can be difficult to measure our levels.  However, we can easily assess whether or not we have symptoms of magnesium deficiency.  Are you deficient?
Magnesium: What is it?
Magnesium is a mineral found in the sea, plants, the earth,humans and animals.   In fact every cell in your body contains it and needs it to function!  
As the second most abundant intracellular cation after potassium, it is a cofactor in more than 300 enzyme systems that manage various biochemical reactions in the body. To name a few of its important roles, magnesium is required for muscle contraction and relaxation, ATP metabolism (which is vital to energy production), bone formation, blood pressure, heart rhythm and normal neurological function.
The great news is that  this mighty mineral is plentiful in so many delicious and healthy foods.  While using Food as medicine to intake our nutrition is the ideal way to go, fortunately there are many quality magnesium supplements out there today.   More information to follow at the end of this article.  
15 Mighty Magnesium Rich Foods
FOOD 

  SERVING SIZE

  MAGNESIUM CONTENT

SPINACH (BOILED)

  1C

  157 mg 

SWISS CHARD (BOILED)

  1C

  150 mg

DARK CHOCOLATE

(75-80% CACAO)

  1 OZ

  64.6 mg

CASHEWS

  1 OZ

  74 mg

MACKEREL

  3.5 OZ

  75.4 mg

FLAXSEED (WHOLE)

  1 TB

  40.4 mg

ALMOND BUTTER

  2 TBS

  89.3 mg

PUMPKIN SEEDS

  1 TB

  47.7 mg

AMARANTH

  1 C

  159.9 mg

BLACK BEANS (BOILED)

  1 C

  120 mg

AVOCADO 

  50 G (⅓ of whole)

  20 mg

QUINOA (COOKED)

  1C

  118 mg

EDAMAME (SHELLED)

  1C

  99.6 mg

MUNG BEANS (COOKED)

  1C

  97 mg

BANANAS (RAW)

  1 medium 

  32 mg
A Mighty Magnesium Breakfast
Ingredients: 
1 Ezekiel Sprouted Grain Tortilla  (48 mg Mg)
1 medium banana (32 mg Mg)
2 TBs almond butter (89.3 mg Mg)
1 TB Flaxseed (40.4 mg Mg)
½ c strawberries (9 mg Mg)
½ blueberries (5 mg Mg)
Cinnamon (to stabilize blood sugar!!)
Directions:
1.  Warm up your tortilla in the toaster
2. Spread your almond butter in the center of the tortilla
3. Lay your banana on top of the almond butter
4. Sprinkle on your flaxseed seed and cinnamon
5. Rinse and dry your berries and add them as a side dish.
Bon Appetit!
Should You Supplement?
When making a decision on whether or not to supplement, it is vital to know your numbers and consider certain factors.  Keep in mind that the recommended daily intake (RDI) includes mg from the foods we eat as well as supplements we ingest.  Also, please discuss with your physician whether or not supplementing is right for you. Some factors for consideration:
1. What is my intake? 
Your magnesium needs are based on your age and sex.  Compare your intake to the Recommended Daily Intake (RDI) from the National Institutes of Health's table below.
Not sure if you are getting enough magnesium? Try using the free smartphone app, Cronometer app, to record everything you eat for a week to see where you end up.
2. What medications do I take that may be interfering with magnesium absorption?
The most common medications blocking magnesium absorption include the proton pump inhibitors such as such as Prilosec (omeprazole) or Prevacid (lansoprazole), diuretics, and metformin.  
3. Do I have other medical conditions like kidney disease?
4. Do I drink more than one alcoholic drink per day?
5. Do I experience restless sleep and wake frequently during the night? 
Which Magnesium Supplement is Best?
1. Magnesium Glycinate — This type is considered ideal when trying to correct a deficiency because it is in a form that is easily absorbed.  It also has less tendency to cause loose stools.  It is most helpful for inflammatory conditions, insomnia, stress and anxiety. 
2. Magnesium Chelate — This form is in a similar state as the food we eat and as well is easily absorbed by our body.  "Chelated" simply means the mineral is bound to a chelating agent, such as an amino acid, to improve absorption. 
3. Magnesium Citrate — Only use this form if your purpose is to increase bowel movements.  It is a saline laxative that increases fluid in the small intestine.  
4. Magnesium Threonate — This is considered the only type of mg that can easily cross the blood-brain barrier and penetrate cell membranes.  It is used for its potential brain benefits. 
Do Magnesium Supplements Cause Diarrhea?
Approximately 20% of people who take Mg supplements can experience diarrhea and loose stools when taking 600mg or more per day.   It is best to stay closer to the 300mg range or less.
Low Magnesium: A Very Preventable Condition

Fortunately, low magnesium is something that is easily correctable for most people. Of course, by getting your magnesium levels where they need to be is no guarantee that you can avoid any of the 10 bad conditions associated with low magnesium levels in medical studies (atrial fibrillation, heart attacks, cardiac arrests, Alzheimer's disease, diabetes, high blood pressure, osteoporosis, headaches, osteoporosis, and cancer). However, if you can minimize or avoid added sugars and processed foods, while at the same time eating enough magnesium rich foods to top off your magnesium levels by diet alone then you are probably eating in a way that will significantly minimize your chances of developing any of these 10 bad conditions. 
Kate Clemens Bio
Kate Clemens is a licensed Health Coach, personal trainer, nutritionist and yoga instructor.  She is currently in her clinical year of PA school through the Yale School of Medicine online and just finished a month long preceptorship with Dr. John Day.
Kate has worked in the wellness industry for over 15 years now.  Her passion for guiding people to their optimal health was ignited in 2003 when she was designated Command Fitness Leader at the Pentagon as a young naval officer.  What she has learned from working with hundreds of diverse clients is that 90% of people want to and attempt to change, but fail.  Significant research studies have proven that behavior change strategies are essential to helping people obtain the new habits they need to reach their goals.  As a wellness professional, Kate's mission is to provide specific support, a specific plan and personalized reinforcement to those she works with.
Today, Kate resides in Santa Cruz, CA and works with clients both in person and online.   Contact her today to get started!
katemayclem@gmail.com
(415) 676 0353
Disclaimer Policy: This website is intended to give general information and does not provide medical advice. This website does not create a doctor-patient relationship between you and Dr. John Day. If you have a medical problem, immediately contact your healthcare provider. Information on this website is not intended to diagnose or treat any condition. Dr. John Day is not responsible for any losses, damages or claims that may result from your medical decisions.
2 Comments