Dr. John Day
Dr. Day is a cardiologist specializing in heart rhythm abnormalities at St. Mark's Hospital in Salt Lake City, Utah. He graduated from Johns Hopkins Medical School and completed his residency and fellowships in cardiology and cardiac electrophysiology at Stanford University. He is the former president of the Heart Rhythm Society and the Utah chapter of the American College of Cardiology.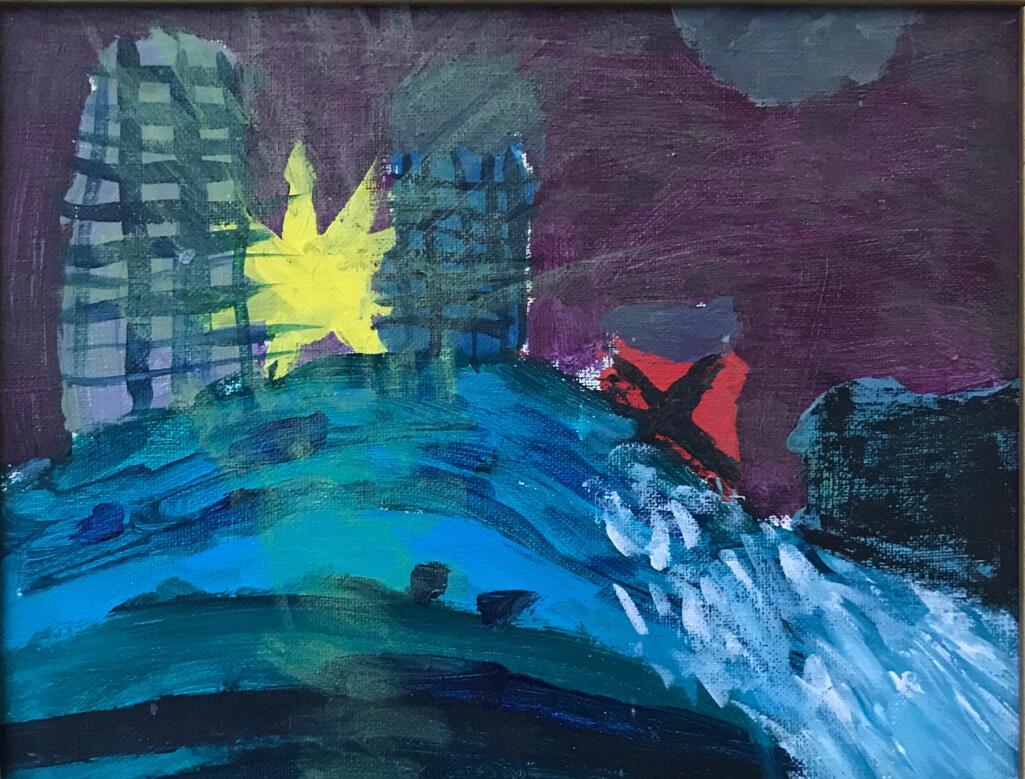 5 Scary Heart Problems Magnesium May Prevent
No one wants unnecessary heart problems, especially scary heart problems magnesium may have prevented. In this article, I share the findings of a study of over 1 million people showing just how effective magnesium is at preventing the worst heart problems.
The Million Person Magnesium Study
To obtain the data of more than a million people, the researchers of this study had to pull the raw data from 40 individual studies. And when they looked at those consuming the highest amount of magnesium, here is what they found:
1.  High magnesium intake was associated with a 22% decreased risk of heart failure.
2. High magnesium intake was linked to 7% lower stroke risk.
3. High magnesium intake was associated with a 19% lower diabetes risk.
4. High magnesium intake was linked to a 10% lower risk of premature death.
The 5th Scary Disease Associated with Low Magnesium Intake
For those of you who read the title of this blog post and then counted up the 4 scary diseases mentioned in the previous paragraph, you may have noticed that one was missing. Sadly, the researchers publishing this million person magnesium study never looked at the association between low magnesium intake and atrial fibrillation. Indeed, studies show that magnesium deficiency can increase your risk of atrial fibrillation by 50%!
Low magnesium levels have long been observed in AFib patients. Magnesium works its magic by calming the cell-to-cell electrical channels in the heart.  It has even been shown to help treat AFib in many studies, and it can make some antiarrhythmics like sotalol or dofetilide much safer. Magnesium can also calm palpitations from premature atrial or ventricular contractions, known as PACs and PVCs.
You Probably Aren't Getting Enough Magnesium from Your Diet
Studies show that at least half of Americans don't get enough magnesium from their diet. Basically, the plant-light diet of most Americans means millions upon millions of people are magnesium deficient. Prominent cardiologists have even called magnesium deficiency a principal driver of cardiovascular disease and a public health crisis.
How to Boost Magnesium Levels Naturally
Want to boost your magnesium levels? Probably the most important thing to do would be to triple your vegetable intake (especially triple the "greens" in your diet).  And right behind tripling your greens would be to eat at least one serving of nuts and seeds each day.
Perhaps the best news when it comes to magnesium is that most people don't need to supplement for it. Unless you are taking a stomach-acid-blocking medicine, or have other gut absorption issues, you can pack your diet full of magnesium just by eating nuts, seeds, and greens—the more greens the better, in fact.
Should You Take a Magnesium Supplement?
If ever there was a supplement that even the most traditional of all traditional doctors could accept, it would have to be magnesium. And magnesium is that essential mineral which is responsible for hundreds of biochemical reactions in the human body.
We have some patients who swear magnesium is the secret to treating their AFib. If that's true—and some research suggests it may indeed be—it might partly be because it is quite effective at also helping people sleep—and deep, restful, restorative sleep is absolutely vital for anyone who wants to put their AFib into remission.
While I don't suffer from atrial fibrillation or magnesium deficiency, I still take a magnesium supplement each night.  My personal experience has been similar to that of 
published medical studies
—magnesium simply helps me sleep. It also prevents those annoying middle-of-the-night leg cramps that I often get after a long mountain bike ride.
So long as your kidneys are healthy and you don't take more than the recommended dosage, magnesium is remarkably safe. The most common side effect is loose stools, which can usually be resolved by simply taking a lower dose or switching to a different form of magnesium. If you do need extra supplementation, and you are concerned about the purity of supplements, your doctor can prescribe a prescription version of magnesium.
The Key Take Away Message
No one wants heart problems—especially the scary heart problems magnesium just might have prevented.  Given the asymmetric risk reward benefit of magnesium, who wouldn't want to at least give it a try? In the 26 years since I graduated from medical school, I have yet to meet a patient that suffered a side effect from eating too many magnesium rich foods like nuts, seeds, and especially greens. But over that same 26 year period of time, I'm sure my patients have prevented thousands of unnecessary emergency room visits by simply eating more of these foods.
Want to Learn More About Magnesium Deficiency?
Want to learn more about how magnesium can both protect your heart and help with other medical conditions?  Below is a link to
a great article
I wrote a few years ago on the subject:
https://drjohnday.com/magnesium-deficiency-symptoms/
In this article I discuss the symptoms associated with magnesium deficiency, how to test for magnesium deficiency, and what medical problems you may be able to avoid by getting enough magnesium in your diet.
As you already know, this article is for general information only and does not provide any medical advice.  If you need medical advice please speak with your physician.
If you have atrial fibrillation and would like to see me as a patient, please call my office at 801-266-3418 to set up an in-person or virtual consultation. Most U.S. insurance plans are accepted. Sorry, international patients aren't being accepted at this time.
Disclaimer Policy: This website is intended to give general information and does not provide medical advice. This website does not create a doctor-patient relationship between you and Dr. John Day. If you have a medical problem, immediately contact your healthcare provider. Information on this website is not intended to diagnose or treat any condition. Dr. John Day is not responsible for any losses, damages or claims that may result from your medical decisions.
6 Comments