Dr. John Day
Dr. Day is a cardiologist specializing in heart rhythm abnormalities at St. Mark's Hospital in Salt Lake City, Utah. He graduated from Johns Hopkins Medical School and completed his residency and fellowships in cardiology and cardiac electrophysiology at Stanford University. He is the former president of the Heart Rhythm Society and the Utah chapter of the American College of Cardiology.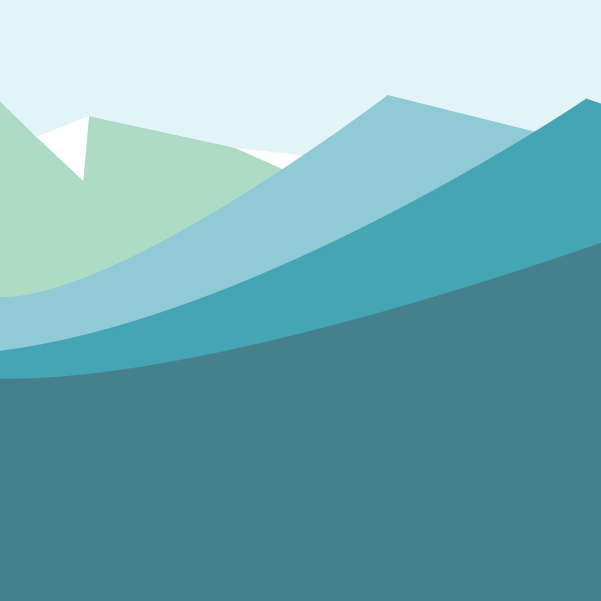 9 Ways to Lower Your TMAO Afib and Heart Disease Risk
TMAO is a toxic byproduct from an unhealthy gut microbiome.  Having the right gut bacteria may help to prevent atrial fibrillation and just about every other form of cardiovascular disease.  In this article, I'll share 9 ways to lower your TMAO Afib and heart disease risk.
What is TMAO?
Simply put, TMAO or trimethylamine N-oxide, is a waste byproduct from your gut bacteria.  As your gut microbiome tries to break down lecithin and carnitine from meat, eggs, dairy, processed foods, some energy drinks, some supplements, and soy TMAO is increased.
What's the Proof of a TMAO Cardiovascular Risk?
If you do a simple search for "TMAO cardiovascular" on Pubmed website, you will quickly come up with 248 studies at the time of this writing.  Every study I reviewed reported a link between TMAO and a wide array of cardiovascular diseases.
And it isn't just heart disease.  High TMAO levels have been reported with premature death, diabetes, strokes, cancer, high blood pressure, obesity, and kidney failure.
How may TMAO cause atrial fibrillation?
As just about every form of cardiovascular disease is associated with high TMAO levels, Afib is no exception.  For example, a Norwegian study of nearly 7,000 people showed that the higher your level of TMAO the more likely you were to get atrial fibrillation.  Indeed, this study showed that TMAO independently predicted susceptibility to atrial fibrillation outside of all the traditional Afib risk factors.
TMAO may also directly damage the electrical system of your heart.  In particular, studies show that that TMAO may rewire your heart's electrical system by altering the autonomic nervous system or by directly damaging the heart cells through inflammation.
Is there a blood test for TMAO?
Yes, you can absolutely test for TMAO.  However, like countless other biomarkers of health, this isn't a blood test your doctor will probably be able to do for you.  If you really want to know your TMAO level, you can do a quick Google search and find many companies willing to help you with this.  From a practical standpoint, if you can optimize around the 9 ways to lower your TMAO Afib and heart disease risk, then your TMAO levels will probably be undetectable even if you wanted to do TMAO testing.
9 Ways to Lower Your TMAO Afib and Heart Disease Risk
Based on hundreds of studies, we know that TMAO is definitely not something you want in your bloodstream.  Interestingly, antibiotics completely destroy TMAO producing bacteria.  However, given all of the other potentially harmful effects of antibiotics, this is not a viable option.   Below are the 9 best-proven ways I have found to lower your TMAO.
1. Eat a Mostly Plant-Based Diet
As TMAO is made by having the wrong gut bacteria, the quickest way to reduce TMAO is to eliminate the source.  Indeed, studies show that people who don't eat meat, dairy, or eggs can virtually eliminate TMAO from their blood.  Once these bad gut bacteria have been eliminated, a vegan could even eat an occasional steak and not get a TMAO spike.
One unexplained paradox of TMAO is fish consumption.  For example, we know from countless studies that fish may protect against cardiovascular disease.  However, eating fish causes a big rise in TMAO levels.  One possible explanation for this paradox is that the TMAO produced from fish may be metabolized differently than TMAO from animal products.
If you like eggs and don't want to increase TMAO levels, the cut off seems to be about two eggs per day.  As long as you stay under two eggs daily, one study shows that you can keep your TMAO levels in a reasonable range.
Likewise, dairy studies aren't 100% entirely clear either.  For example, some studies show dairy shoots up TMAO levels whereas other studies say it doesn't.
The bottom line is that if you choose to eat meat, make sure you also eat large amounts of vegetables to neutralize TMAO spikes.
2. Avoid Lecithin and Carnitine from Processed Foods, Energy Drinks, and Supplements
As the wrong gut microbiome will quickly turn any lecithin or carnitine from processed foods, energy drinks, or supplements into TMAO, the simplest way to lower TMAO levels is to avoid lecithin and carnitine.  If you consume these things, be sure to read the labels closely.
3. Optimize Sleep
Sleep is essential for just about everything, including keeping your TMAO levels in check.  Indeed, one study showed that going 24 hours without sleeping could boost TMAO levels.
4. Eat More Fiber
As with LDL cholesterol and many other potentially toxic substances, a high fiber diet dramatically drops TMAO levels.  This is because fiber is the best thing you can feed your healthy gut bacteria.  For example, one study showed that TMAO levels came down by 60% with fiber.
5. Probiotics
Right up there with fiber, probiotics also feed the good bacteria in your gut.  Many studies, but not all studies,  have shown that probiotics may also reduce TMAO.
6. Keep Your Fat Calories Below 55%
Too much fat in your diet may also raise TMAO levels.  While the amount of fat required to boost TMAO isn't clear, one study has pegged the value at 55% of your calories coming from fat.  To do this study, research participants supplemented their diets with vast amounts of dairy and coconut milk.  Thus, it is impossible to know if it was the dairy, or the actual fat calories, that boosted TMAO levels.
7. Optimize B and D Vitamins
Micronutrient deficiency may be another cause of an elevated TMAO.  Indeed, one study showed that by optimizing vitamins B and D you could lower TMAO.
8. Eat Resveratrol Rich Foods
Resveratrol was once the darling longevity food.  While resveratrol has lost its longevity luster, it may reduce TMAO.  To get more resveratrol in your diet be sure to eat peanuts, berries, grapes, nuts, and dark chocolate.
9. Get More DMB from Balsamic Vinegar and Olive Oil
DMB, or 3,3-dimethyl-1-butanol which is a substance found in balsamic vinegar and olive oil, may lower TMAO levels.
The Big Picture
A healthy gut microbiome may be the secret to health and longevity.  And the more I read about TMAO, the more I am convinced that I don't want this potentially toxic byproduct in my bloodstream.  If you're going to lower your TMAO levels, be sure to discuss anything you read in this article with your physician first.
Disclaimer Policy: This website is intended to give general information and does not provide medical advice. This website does not create a doctor-patient relationship between you and Dr. John Day. If you have a medical problem, immediately contact your healthcare provider. Information on this website is not intended to diagnose or treat any condition. Dr. John Day is not responsible for any losses, damages or claims that may result from your medical decisions.
15 Comments