Dr. John Day
Dr. Day is a cardiologist specializing in heart rhythm abnormalities at St. Mark's Hospital in Salt Lake City, Utah. He graduated from Johns Hopkins Medical School and completed his residency and fellowships in cardiology and cardiac electrophysiology at Stanford University. He is the former president of the Heart Rhythm Society and the Utah chapter of the American College of Cardiology.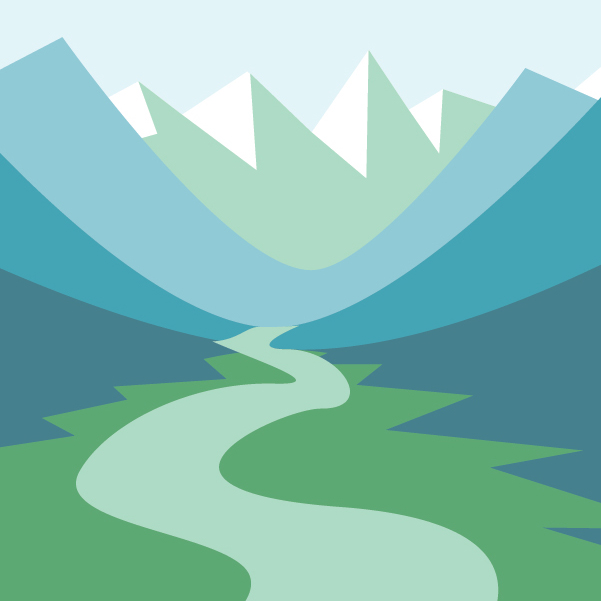 Podcast: Play in new window | Download
Subscribe: RSS
There was a time when I could not imagine a day without a chocolate chip cookie or a donut. Who doesn't love a fresh warm chocolate chip cookie?
As a cardiologist, I would generally go to the hospital cafeteria during off hours, when I knew not many people would be there, to buy my cheeseburger, fries and cookie.
I hated it when people would look at my white lab coat stating "cardiologist" and then the tray of food and sarcastically jab, "that's a healthy meal for a cardiologist." It's like they somehow expected me to be able to resist because I was a doctor, but I'm no different than anyone else.
The scary thing is that the only person I thought I was hurting with my "sweet tooth" addiction was me.  At the time, I had no idea that behaviors are contagious or that my poor food choices could cause my children to inherit a gene for, say, diabetes or obesity.
Even though it has been more than three years since I have had a cheeseburger, fries, cookie or donut, I still crave these items. What has helped me to stay strong? Not only does what I eat make me feel better, but studies now show that what I eat can change my genes and can also affect the health of the generations that follow me.  This gives me the purpose and resolve to shift my habits to healthier ones for myself and for my posterity.
The Obesity Numbers
How has the obesity rate gone from approximately 10% in 1970 to 36% in 2010?  That is nearly a four-fold increase!  Now, more than 2 in 3 Americans is overweight or obese (69% of the U.S. population).   For men it is even worse, as 3 in 4 adult men in the U.S. are overweight or obese.
What is Driving Everyone to Gain So Much Weight?
Why are we eating 500 more calories each day now than what we ate in 1970?  Traditional wisdom, based on Darwinian evolution theories, tells us it is impossible for our genes to have changed that much in the last 40 years.  Thus, it must be our lack of willpower that is driving most of us to gain the weight.
Behaviors Are Contagious
Could gaining weight be as contagious as catching the common cold?  Indeed, this is the argument set forth in a landmark study published in the most prestigious medical journal in 2007.
In this study, researchers from Harvard and U.C. San Diego evaluated 12,067 people from 1971 to 2003 living in Framingham, Massachusetts as part of the Framingham Heart Study.
These researchers found the following:
1. If your friend gains weight, you are 57% more likely to gain weight too
2. If your sibling gains weight, you are 40% more likely to gain weight too
3. If your spouse gains weight, you are 37% more likely to gain weight too
How can this be?  The argument is that we tend to follow the behaviors we see around us.  The good news is that these same researchers found that if a friend or family member "gets healthy" you will probably "get healthy" as well.
One easy solution to take advantage of these scientific findings?  Identify and start hanging out with people who strive to live healthy lifestyles.    It just might be what finally enables you to more effortlessly lose weight, enjoy exercising more regularly, and feel better.  Experiment and see if you find that it is possible to catch this contagious "healthy bug."
Genetic Predestination?
Just this past week I had several patients tell me that they were "destined" to be overweight, diabetic, and have heart disease because that is what happens to everyone in their family.  One patient even went on to tell me, "we all get the same gene and there is nothing we can do about it."
When I heard this I was so saddened.  He felt he was a victim and with this thought process he too had become overweight, diabetic, and had a heart condition.
Could it be that this was a learned behavior and had nothing to do with his genes at all?  Or could it be possible that even if it was "genetics," we can change our genes through our lifestyle choices?
According to the exciting new science of epigenetics, the encouraging news is that, yes, we can change our genes.
Epigentics
"Epi" means outside or on top of.  Thus, epigenetics refers to the science of how "tags" are put on the outer portion of our genes.  What we eat and how we live determines which of our genes are turned on or off based on these "tags" or our epigenome.
Healthy Lifestyles Change Our Own Genes
It is not just us that will benefit from us modifying our own genes but our posterity will benefit as well.  In the groundbreaking research of Dr. Dean Ornish of men with early prostate cancer, he found that a healthy lifestyle consisting of the following resulted in over 500 positive gene changes.
1. Plant-based diet
2. Daily exercise
3. Daily stress reducing activities
4. Weekly support groups
Depending on how you look at it, epigenetics could be really exciting or really scary.  If we eat real foods and live a healthy lifestyle, this can put tags on our genes which turn off bad genes and turn on good genes.  This can benefit us now and reverse chronic medical conditions.
In some cases, these new genetic tags, can be passed on to our children and grandchildren.  Thus, your healthy lifestyle can give you and your children and grandchildren a genetic advantage for generations to come.  Alternatively, your bad habits can genetically handicap you, your children and grandchildren.
So, getting back to the question, why then has there been nearly a four-fold rise in diabetes and obesity in the last 40 years?  Could learned behavior and epigenetics explain this rapid rise?
Can Foods Change the Genes We Pass to Our Children?
Not only are our kids and grandchildren "destined" by the behaviors they see in us but it is also possible that we are passing on new genes that can predestine them to being overweight and diabetic.
Parent Diets and Children/Grandchildren Health
There was a fascinating study showing this phenomenon in action.  The northern most point of Sweden, Norrbotten, is a very isolated cold corner of the world.  During winters when food was scarce, people were very lean.  Conversely, during years of plenty, people ate much more food than was needed.
Surprisingly, researchers found that children born during famine years, when their parents did not overeat, were not only healthier but also lived 32 years longer.  Not only did these famine year children enjoy remarkable health but their grandchildren did as well.  Conversely, children born during "plenty years," when people overate, had more health problems and died much younger.
Dr. Randy Jirtle from Duke University pioneered this groundbreaking research.  From his research, he found that what types of foods mice mothers were fed prior to conception could genetically play a large role as to whether her babies would have diabetes or obesity.  He followed up this research in humans by showing that if a man was overweight at the time of conception it was likely that his child would genetically have the "obesity gene" turned on.
The science of epigenetics completely overturns the concept of Darwinian Evolution.  In other words, species slowly evolve over time.  Rather, with epigenetics, species can change rapidly when exposed to certain environmental factors.
Parental Guilt
Naturally, one downside of epigenetics could be more parental guilt.  I know this is the case for me.
I was overweight and ate my fair share of processed, chemical-laden, sugary foods when each of my three children was born and I suffered myself with many unnecessary medical conditions.
Jane and I are now doing our best to model healthier food behaviors while our kids are still young.  I now live free of several medical conditions and medications that previously held me back. With the right supportive environment, perhaps any epigenetic tags that I may have passed on to our children could be reversed.
We are emphasizing real food first in our home.  In other words, we encourage our children to eat real food first at every meal (vegetables, fruit, healthy fat, and a healthy protein) before they eat anything else.  The goal here is that they will be satisfied after eating the real foods and desire fewer "hunger carbs" like sweets. I am seeing this approach work wonders for my patients and colleagues. Time will tell, and we'll let you know how it goes with our kids!
What do you think?  Are healthy or unhealthy behaviors contagious?  Through our lifestyle choices, can we impact the helpful or harmful genes we pass on to our children and grandchildren? You can leave a comment by clicking here.
Disclaimer Policy: This website is intended to give general information and does not provide medical advice. This website does not create a doctor-patient relationship between you and Dr. John Day. If you have a medical problem, immediately contact your healthcare provider. Information on this website is not intended to diagnose or treat any condition. Dr. John Day is not responsible for any losses, damages or claims that may result from your medical decisions.
0 Comments