Dr. John Day
Dr. Day is a cardiologist specializing in heart rhythm abnormalities at St. Mark's Hospital in Salt Lake City, Utah. He graduated from Johns Hopkins Medical School and completed his residency and fellowships in cardiology and cardiac electrophysiology at Stanford University. He is the former president of the Heart Rhythm Society and the Utah chapter of the American College of Cardiology.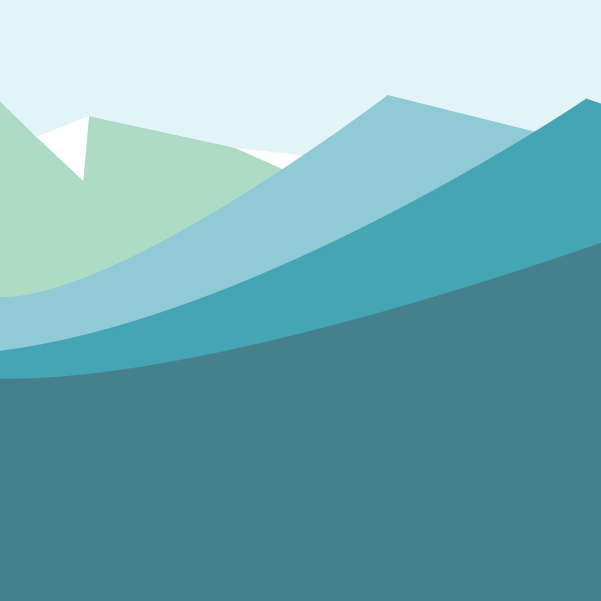 Podcast: Play in new window | Download
Subscribe: RSS
The Scientifically Proven 4 Ways to Reverse Aging
No one wants to grow old.  Is there a way that we can stay forever young?  Read on to find out the proven 4-step process to reverse aging by a Nobel prize-winning scientist.
Birthdays
I recently turned 50.  Birthdays used to be very depressing for me. Each new candle seemed to represent one step closer to having my body breakdown.
Perhaps this was because for years my patients had told me not to grow old or that the so-called golden years aren't that golden.  And, watching their progressive decline, I started to believe them.
It was almost like the "nocebo effect."  The nocebo effect is the opposite of the placebo effect.  With the nocebo effect, you think that something bad will happen and then it becomes a self-fulfilling prophecy.
I distinctly remember my 40th birthday. Turning 40 was something I had been dreading for a long time.  Forty years seemed like a marker to me that I was getting older.
At that time, I was 35 pounds heavier and was on multiple medications. I did not feel well and was very depressed to be 40. I was taking Celebrex twice daily to help with neck pain, and I had such weakness in my C5-C6 nerve root that I could not even pull my laptop out of my computer bag with my right hand.
Through a series of events in my life, which I describe in our book The Longevity Plan, I reversed aging.  Interestingly, many of the things which helped me were also found to be quite helpful in the first study to show that you can reverse aging by Nobel Prize-winning scientist, Dr. Elizabeth Blackburn.
Today I feel fabulous. I have not taken any pills, not even a Tylenol or ibuprofen, in a long, long, time. It is almost as if I am 30 all over again.  And I no longer dread birthdays.
Quest for Youth
Who doesn't want to be forever young?  When I think of the quest for immortality, I think of Emperor Qin who was born in 260 BC.
He was a ruthless emperor who conquered all of China for the first time. He unified China and even constructed the Great Wall to protect his new kingdom.
Emperor Qin also wanted to live forever. He sent thousands of people on quests throughout Asia to find the secret elixir that would make him young again. Sadly, Emporer Qin never found it. In fact, he died at the young age of 50 likely from Mercury poisoning which was being given to him by his physicians to make him young again.
As a result of mercury poisoning, Emporer Qin was buried with his thousands of terracotta soldiers to protect him in the after-life.  When you think about it, Emperor Qin's quest for youth was not much different than our search for lotions, potions, and plastic surgery that can do the same for us today.
The Reverse Aging Study
Fortunately, we now have scientific proof that you actually can reverse aging. Recently, the famous cardiologist, Dr. Dean Ornish from the University of California, San Francisco, published a medical study with Nobel Prize-winning scientist Dr. Elizabeth Blackburn which gained worldwide attention.
In this study, Doctors Ornish and Blackburn included 35 men with early prostate cancer who opted not to undergo surgery or radiation.  Some of these men committed to making healthy lifestyle changes, and some chose to continue to live the way they had always lived.  The lifestyle changes prescribed in this study consisted of just four simple things that the motivated men did faithfully for the five years of this study.
1. Eat a plant-based diet
Eating a plant-based diet in this study means they didn't eat added sugars, processed carbohydrates, or added oils.  They completely cut out processed foods.  Rather they ate a diet extremely high in real foods like fruits, vegetables, nuts, seeds, and legumes.
2. Exercise daily
These study participants all became physically active.  It was a daily habit, and they did everything possible not to sit too long at any time.
3. Did something for stress each day
While yoga was the preferred way to manage the daily stress in this study, these study participants also did other stress-reducing activities as well.  For example, meditation, nature walks or hikes, prayer, or exercise in any form may be a mindful way to manage stress.
4. Social connection
Study participants met weekly for the five years of this study.  During these meetings, friendships formed with the researchers and fellow members of the study.  Even outside of these weekly meetings, study participants encouraged each other to continue living this healthy lifestyle.
Results of the Reverse Aging Study
After living this way for five years, Drs. Ornish and Blackburn found that the telomere length of the group who adopted these lifestyle changes was 10% longer than it was before they started five years earlier. In contrast, the control group, who did not make any lifestyle changes, experienced a 3% shortening of their telomere length which is typical of growing five years older.
What is a telomere?
Telomeres are the caps on the end of our chromosomes. The telomeres protect our DNA through the aging process.
Over time, as our cells divide our telomeres shorten. When they get too short, they can no longer protect our DNA which can then lead to the usual diseases of aging and ultimately death. Short telomeres equate to a high risk of heart disease, cancer, and many other chronic diseases.
Practical Tips
This study is remarkable in that it showed for the first time that you could reverse aging.  After five years, the group of men who adhered to this lifestyle turned back the aging process by 10%.
To reverse aging doesn't require any expensive lotions, potions, or plastic surgery.  All you have to do to reverse aging is eat a real food plant-based diet, stay physically active every day, embrace stress, and connect socially with people who also value health and happiness.
The power is up to us! We can reverse aging!
Disclaimer Policy: This website is intended to give general information and does not provide medical advice. This website does not create a doctor-patient relationship between you and Dr. John Day. If you have a medical problem, immediately contact your healthcare provider. Information on this website is not intended to diagnose or treat any condition. Dr. John Day is not responsible for any losses, damages or claims that may result from your medical decisions.
12 Comments