Dr. John Day
Dr. Day is a cardiologist specializing in heart rhythm abnormalities at St. Mark's Hospital in Salt Lake City, Utah. He graduated from Johns Hopkins Medical School and completed his residency and fellowships in cardiology and cardiac electrophysiology at Stanford University. He is the former president of the Heart Rhythm Society and the Utah chapter of the American College of Cardiology.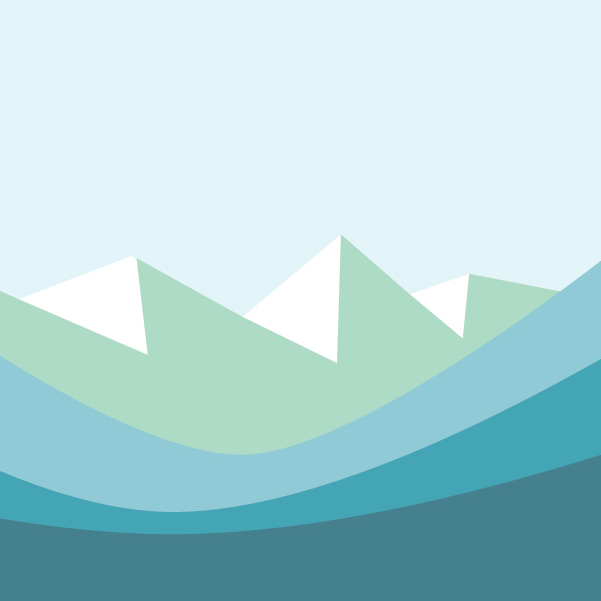 Podcast: Play in new window | Download
Subscribe: RSS
Chocolate Prevents Atrial Fibrillation
If you read the news this past week, you saw the headlines.  Chocolate prevents atrial fibrillation.
It seems to good to be true.  How can something that tastes so good also be healthy for your heart?  In this article, I'll review the latest chocolate study and share what it really means to you.
What is Atrial Fibrillation?
Before I jump into the study, I want to first explain what atrial fibrillation is for those who may not be familiar with this heart condition.  Atrial fibrillation is the most common arrhythmia which typically leads to a rapid and irregular pulse.
People with atrial fibrillation often experience shortness of breath and fatigue when their heart goes out of rhythm.  The concern is that this heart rhythm irregularity may lead to strokes, heart failure, dementia, and a premature death.
The Atrial Fibrillation Study
In this study, researchers recruited 55,502 people who ranged in age from 50 to 64.  They asked each study participant how often they ate chocolate and then followed these people to see who developed atrial fibrillation over the next 13.5 years.
At the end of their 13.5 year study, 3,346 of the original 55,502 people had developed atrial fibrillation.  Quite remarkably, those eating chocolate at least weekly enjoyed up to a 20% decreased risk of atrial fibrillation.
For those looking for the optimal dose of dark chocolate, the greatest benefit was seen in people eating chocolate two to six times a week.  For chocoholics like me, eating chocolate daily conferred a 16% decreased risk of developing atrial fibrillation.
These findings go against conventional wisdom.  Historically, atrial fibrillation patients were told to avoid chocolate because of the concern that caffeine could trigger their arrhythmia.  Now we know that this conventional wisdom is just not true for most people.
I need to point out that this was a Danish study.  For those who have ever purchased chocolate in Denmark, chocolate must be at least 30% cacao.  Thirty percent cacao almost meets U.S. standards for dark chocolate.  Thus, the chocolate they ate in Denmark with this study is much darker than what Americans typically enjoy.
3 Reasons Why This Study May Not Be Completely Accurate
As much as I love dark chocolate, and would love for this study to be true, there are some problems with the findings.  Below are the three biggest reasons in my mind of why this study may not be completely accurate.
1. Researchers determined chocolate consumption based on a questionnaire.  
The problem with this is that most people don't remember what they ate.  For example, do you remember how much chocolate you ate each day this past month?  How about for the last year?
2. Researchers didn't ask what kind of chocolate people ate.
There is a big difference between milk chocolate, which is mostly sugar, and cacao nibs which don't have any sugar.  As these researchers never asked, we really don't know what kind of chocolate they ate.
Even though European chocolate is much darker than American chocolate, we don't know if they were eating 30% cacao or 90% cacao.  When doing a chocolate study, you really need to know the cacao percentage and the amount of added sugar.
3. Chocolate eaters are different than non-chocolate eaters.
For better or worse, dark chocolate is now viewed as a health food.  Because of this status, people who eat dark chocolate tend to be better educated and more health conscientious.  This study also showed that chocolate eaters were somewhat better educated and lived a slightly healthier lifestyle.  Thus, we can't be sure whether the benefit was due to the chocolate or the type of person who ate chocolate.
Other Studies Looking at Chocolate and Atrial Fibrillation
You can never just look at one study to find the truth.  To find out if chocolate prevents atrial fibrillation, you need to look at other studies as well.  In this case, two other big studies have also tried to answer the question of whether or not chocolate prevents atrial fibrillation.
The first was the Women's Health Study evaluating 33,638 American women.  In this study, there was a trend toward less atrial fibrillation in chocolate eaters but these findings did not achieve statistical significance.
The second study was the Physician's Health Study which included 18,819 U.S. male physicians.  In this study, there was a trend toward more atrial fibrillation with chocolate eaters.  However, as with the Women's Health Study, these findings also didn't reach statistical significance.
Because American chocolate contains less cacao and more added sugar, it is possible that this could explain why the two American studies failed to show any benefit.  Thus, if you are hoping that chocolate prevents atrial fibrillation, you should shoot for dark chocolate with less added sugar.
How May Chocolate Help the Heart?
What makes chocolate so helpful when it comes to the heart?  The answer really lies with the flavonoids.  Flavonoids are the phytonutrients in plants which give them their colors.  As chocolate comes from the cocoa bean, this is where chocolate gets its flavonoids.
First, when it comes to chocolate, the higher the cacao percentage, the more of these flavonoids you are getting. These flavonoids have been shown in studies to be anti-inflammatory, lower blood pressure, lower cholesterol, and help to prevent diabetes.
Second, as counter intuitive as it may seem, dark chocolate may actually help with weight loss.  For example, in one study, dark chocolate was shown to make people feel fuller so that they ate less.  In contrast, the high sugar content of milk chocolate just made people want to eat more.
Lastly, it could be the magnesium in chocolate.  Chocolate is very high in magnesium.  Magnesium has been shown in countless studies to help prevent arrhythmias.
How to Hack Your Health with Chocolate
The key take away from this study is that chocolate, if done right, can be incredibly healthy.  Below are 3 ways to improve your health with chocolate.
1. Aim for the Highest Percent Cacao Possible
As discussed, the higher the cacao percentage the more flavonoids you are getting.  Ideally, your dark chocolate really need to be at least 70% cacao to see the most benefit.
2. Find Chocolate with Zero or Minimal Added Sugars
In a perfect world, you could satisfy your chocolate cravings with no sugar added cacao nibs.  However, if you are like me, the taste is too bitter.
As I have eliminated virtually all added sugars from my diet, I now eat extra dark, stevia sweetened, chocolate.  While this is not as healthy as no sugar added cacao nibs, it works for me.  It also satisfies my sweet tooth so that I don't need any other sweets or added sugars in my diet.
Wherever you are at, try to go as dark as you can with your chocolate.  Also, look for chocolate that has the least amount of added sugars.
3. Use Chocolate to Replace All Other Sweets
In my mind, this is probably the healthiest way to approach chocolate.  Our bodies are hard-wired to crave sweets.  And this is especially true with children.  When dark chocolate replaces cookies, donuts, or anything else sweet you might ever consider eating, this is where the greatest benefit is seen.
Question for You
How do you eat chocolate?  Please share your comments and questions below.  I'll do my best to respond to any questions in a timely manner.
Disclaimer Policy: This website is intended to give general information and does not provide medical advice. This website does not create a doctor-patient relationship between you and Dr. John Day. If you have a medical problem, immediately contact your healthcare provider. Information on this website is not intended to diagnose or treat any condition. Dr. John Day is not responsible for any losses, damages or claims that may result from your medical decisions.
11 Comments