Dr. John Day
Dr. Day is a cardiologist specializing in heart rhythm abnormalities at St. Mark's Hospital in Salt Lake City, Utah. He graduated from Johns Hopkins Medical School and completed his residency and fellowships in cardiology and cardiac electrophysiology at Stanford University. He is the former president of the Heart Rhythm Society and the Utah chapter of the American College of Cardiology.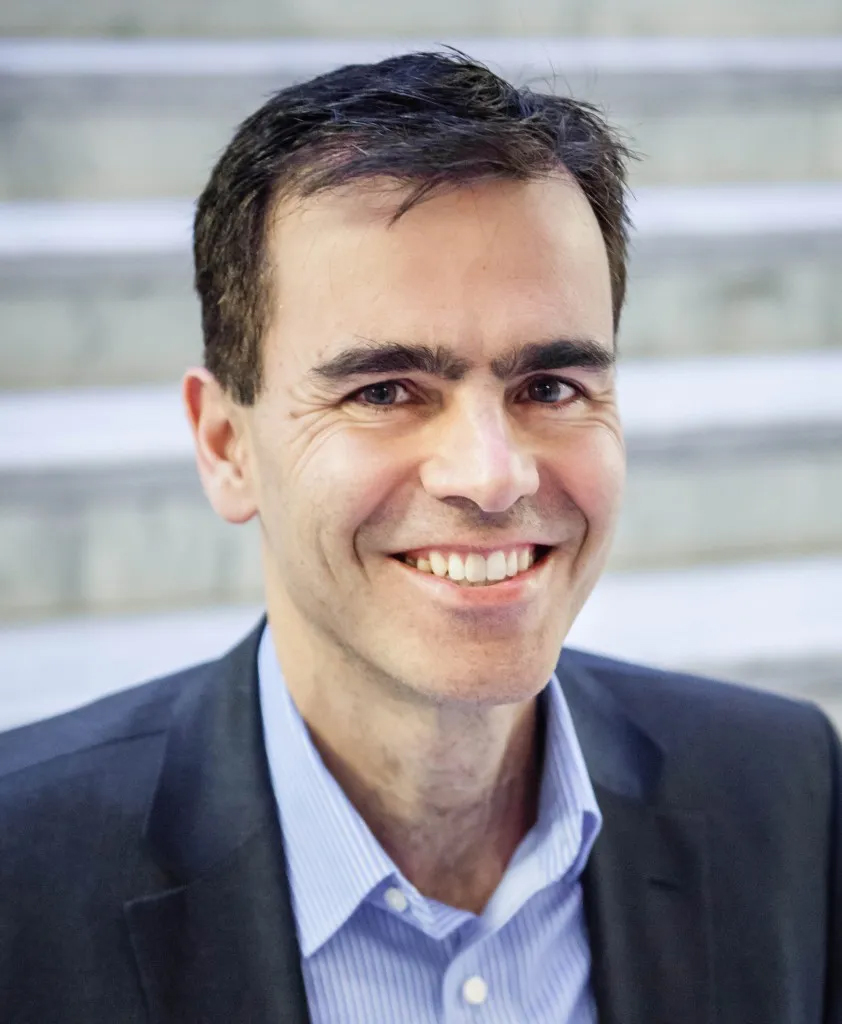 Podcast: Play in new window | Download
Subscribe: RSS
Do Mormons Live Longer?
Mormons don't drink, they don't smoke, and they even have detailed health guidelines in their scriptures.  They also tend to have a tight knit spiritual community.  Does this translate into better health and a longer life expectancy?
In 2008, UCLA researchers published the "Mormon Longevity Study" in the journal Preventive Medicine.  In this article I will share the results of the Mormon Longevity Study, evaluate the role of spirituality on lifespan, and compare the results of this study with longevity studies of other religious groups.
Please read on to learn more about the health lessons we can learn from these religious communities which may benefit your own health and lifespan as well.
The Mormon Health Code
Mormons have an additional set of scriptures based on modern day revelations called the Doctrine and Covenants.  It should be noted that this health code originated in 1833 which was long before processed foods, GMOs, and our modern forms of "wheat" and sugar were available.  In section 89 of the Doctrine and Covenants, Mormons have the following health code guidelines:
1. Do not drink alcohol
2. Do not use tobacco
3. Avoid "hot drinks" (this has been interpreted by church leaders to mean coffee and non-herbal teas)
4. Plant based foods are encouraged (fruits, herbs, vegetables, etc.)
5. Animal meat should be eaten sparingly (fish is not mentioned)
6. Grains are the "staff of life" (this recommendation came before commercial grain processing was available)
Monthly Fasting
In addition to the health code discussed above, Mormons are also instructed to fast monthly for personal spirituality and to help the poor.  This fast is defined as going without food or water for 24 hours.  The cash equivalent of what was saved by not eating or drinking for 24 hours should then be given as a donation to help the poor.
There are many health benefits from this practice.  For example, this monthly fast alone could prolong life through developing individual spirituality, the "Volunteer Effect," and the activation of longevity genes as well as the prevention of heart disease.
1. Individual Spirituality
Cultivating individual spirituality has been shown in medical studies to be a powerful predictor of longevity among the centenarian community.  In addition to a monthly fast, Mormons are encouraged to pray, meditate, and perform acts of selfless service each day.
2. The "Volunteer Effect"
In addition to developing personal spirituality, there is also the "Volunteer Effect" of the monthly fast.  Study after study has shown that volunteers are happier, healthier, and even live 22% longer than those who choose not to give of themselves.  Outside of the monthly fast, every Mormon is encouraged to accept a volunteer service position within the church.
3. Intermittent Fasting Activates Longevity Genes and Prevents Heart Disease
Lastly, intermittent fasting has been shown to activate the genes that promote longevity.  Indeed, my colleague, Dr. Ben Horne, has shown that the practice of intermittent fasting prevents obesity, diabetes, and heart disease.  As heart disease remains the number one killer in the U.S., intermittent fasting could have a significant impact on lifespan.
Tight Knit Community
Perhaps the health benefits of the Mormon faith have nothing to do with their health code, spirituality, or other aspects of their faith.  Based on the work of Dr. Juliane Holt-Lunstad, which was covered in a previous article that I wrote, studies show that the single most important factor in health and longevity is the social support structure you have in place.
In other words, the closer you are to your family, your neighbors, and the more friends you have appear to be the most important aspect for a long and healthy life.  Attending church regularly provides instant access to this social support system.  This social support system can be lifesaving as you go through difficult challenges in your life.
The lesson here is that even if you are not religious, regularly meeting with other people in a supportive and nurturing environment can have significant health benefits.  Perhaps you could achieve the same health benefits by regularly participating in a supportive book group, joining with others in a shared hobby, or even social bonding through volunteer or humanitarian opportunities.
The Mormon Longevity Study
In 2008, UCLA researchers James E. Enstrom and Lester Breslow asked the question of whether the "Mormon Lifestyle" reduced mortality among active Mormons living in California.  This study included the health status of 25,647 people and followed them for 24 years.  This study later became known as the "Mormon Longevity Study" or the "UCLA High Priest Study."
Before I share the results of this study, it should be pointed out that the Mormon Church had no influence on this study.  This study was supported entirely through grant money from the American Cancer Society, National Cancer Institute, Wallace Genetic Foundation, and the Block Foundation.
As you might have guessed, the Mormon lifestyle among Californians translated into a significant survival advantage.  Indeed, this lifestyle translated in up to an extra 9.8 years of life!
In this study, researchers defined the most faithful Mormons as "High Priests."  They selected high Priests as their study sample group as men who have achieved this priesthood calling typically have lived a life faithful to Mormon teachings.
In this study, researchers found that the more positive health characteristics Mormons had the longer lives they lived.  Specifically, here are the 7 positive health characteristics that contributed to an extra 10 years of life in Mormons:
1. Married
2. Never smoked
3. Attend church weekly
4. At least 12 years of education
5. Moderate body mass index (BMI)
6. Regular physical activity
7. Proper sleep
Do You Have to Be a Mormon to Live 10 Extra Years?
No, you don't have to convert to the Mormon faith to gain an extra 10 years of life.  For example, the Seventh Day Adventists, who are a religious group based primarily in California, also have a strong health code.  Interestingly, their health code is very similar to the Mormon health code.
Indeed, among a study of 34,192 faithful Seventh Day Adventists, researchers found that this way of life also conferred an extra 10 years of life.  This finding led researchers to title their study, "10 Years of Life: Is It a Matter of Choice?"
Studies of other religious denominations have also shown survival advantages.  Even in China where religious believers have suffered persecution by the Chinese communist government in the past, have shown remarkable survival advantages.
Is Spirituality or Religion Necessary for a Long Life?
As I have reviewed hundreds of studies on spirituality, religion, and longevity, the key factor in my research is the powerful effect of having a strong social network on survival.  As discussed, having a close family as well as lots of friends appears to be the primary factor in longevity.
Religious organizations provide a strong social support structure and purpose to life.  They are also very effective in reducing emotional stress and suffering during challenging life struggles.
Putting It All Together
Individual spirituality and strong social connections are both powerful predictors of health, happiness, and longevity.  Whether or not you participate in an organized religion, cultivating personal spirituality and close relationships with family members and friends may also give you an extra 10 years of life!
Have you found organized religion or individual spirituality to help you with our own health?
Disclaimer Policy: This website is intended to give general information and does not provide medical advice. This website does not create a doctor-patient relationship between you and Dr. John Day. If you have a medical problem, immediately contact your healthcare provider. Information on this website is not intended to diagnose or treat any condition. Dr. John Day is not responsible for any losses, damages or claims that may result from your medical decisions.
5 Comments