Dr. John Day
Dr. Day is a cardiologist specializing in heart rhythm abnormalities at St. Mark's Hospital in Salt Lake City, Utah. He graduated from Johns Hopkins Medical School and completed his residency and fellowships in cardiology and cardiac electrophysiology at Stanford University. He is the former president of the Heart Rhythm Society and the Utah chapter of the American College of Cardiology.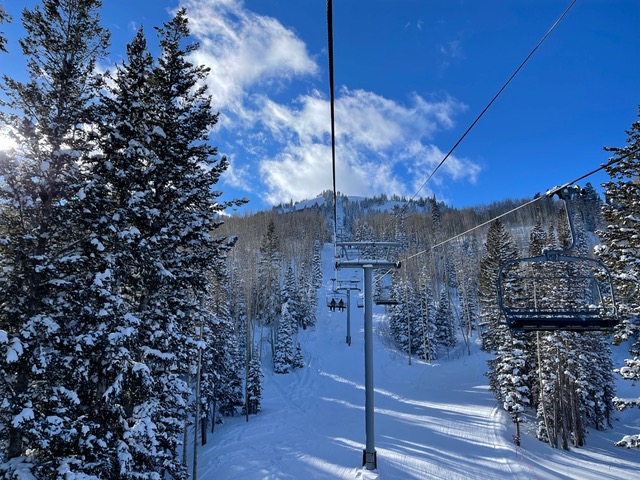 Does Stress Cause Atrial Fibrillation?
How dangerous is stress for people suffering from atrial fibrillation? Will keeping stress levels in check help with your AFib? In this article, I'll do my best to answer the question, does stress cause atrial fibrillation.
Evangelina's Experience with Stress and AFib
Evangelina was 57 years old when she was diagnosed with atrial fibrillation. It had been two years since her husband passed away suddenly of a heart attack and, while she missed him desperately, life was finally starting to feel as though it was getting to a state of normalcy again. At the time, Evangelina had been working for nearly 20 years as a manager at a grocery store that had recently been taken over by a new corporate owner. With one child in college and another about to start, she was hopeful the new owner might be able to give her a raise—but that didn't happen.
Evangelina began driving for Uber at nights and on the weekends to make some extra money. "I actually enjoyed getting to meet so many new people all the time," she said, "but the traffic gets worse every day, and there is construction everywhere, and even though people are very nice, they're also very concerned about getting where they need to be as fast as possible."
Meanwhile, her youngest child had just started middle school and, like many children in that part of life, he was having a rough time navigating the complexities of social groups and avoiding bullies. His anxiety about school got so bad that, for a few weeks, he refused to go at all, and it took an all-hands-on-deck meeting involving Evangelina, the school counselor, the principal, and a private therapist to create the conditions that made the boy feel comfortable going back to school again. And as if all of that wasn't enough, Evangelina had recently been told by her regular doctor that she was prediabetic and had hypertension.
"I guess it goes without saying that things were really stressful for me at that time," Evangelina said. When Evangelina experienced her first episode of AFib, she panicked, thinking she was having a heart attack, just like her husband. Her thoughts immediately turned to her three children. When she learned at the hospital that what she actually had experienced was an arrhythmia, it came as a relief, at least at first. "Pretty soon, though, AFib just felt like one more stress in my life," she said. But this wasn't just another stressor. It was a stressor that was likely caused, at least in part, by the other stressors in her life—a real "double whammy."
Are women more likely to have stress trigger an AFib attack?
Psychological stress has long been thought to be a possible trigger of atrial fibrillation and the association appears to be especially strong among women. But men aren't immune. Neither are cardiologists—who it can be said to have one of the most stressful jobs in the world. That's what Dr. Damien Legallois learned when he was just 28 years old.
Dr. Legallois' Experience with Stress and AFib
"I was on call when a cardiac arrest call came from our cardiac intensive care unit, pulling me from my sleep," he wrote of his experience in a letter to the International Journal of Cardiology. "It was a false alert and I went back to bed when I noticed some palpitations. My pulse was rapid and seemed irregular." An electrocardiogram of Legallois' heart showed atrial fibrillation with a ventricular rate of more than 180 beats per minute. And Legallois isn't alone.
We have treated countless doctors over the years with AFib as well as innumerable CEOs, lawyers, accountants, politicians, athletes, celebrities and others who have come to see us for atrial fibrillation treatment due in large part to the enormous stresses they are under. If a stressful incident can push a young cardiologist with no history of heart problems—or any major medical issues for that matter—into atrial fibrillation, imagine what it can do to someone like Evangelina, who was already facing some health challenges and many other life stressors.
What do studies say about stress and AFib?
What kinds of challenges can create stress that triggers AFib?
1. A research group in Denmark concluded that the severely stressful experience of losing a partner increased the risk of atrial fibrillation for an entire year.
2. Another international group of researchers found that divorced men had a higher incidence of death associated with atrial fibrillation. And a group from Sweden revealed a potential dose-response relationship between work-related stress, like getting fired from a job, and atrial fibrillation. In fact, the Swedish researchers found, just the experience of having a job with high psychological demands and with little control over your work situation could increase your AFib risk by 50 percent.
3. When Yale University researcher and electrophysiologist Dr. Rachel Lampert correlated the way her patients were feeling emotionally to see if she could predict whether or not they would go into AFib that day, the results were absolutely startling. In a study published in the Journal of the American College of Cardiology in 2014, she noted that feelings of sadness, anger, stress, impatience, and anxiety increase the risk of an AFib attack up to 500 percent in the same day. Happiness, meanwhile, appears to be protective. If you are feeling happy you are 85 percent less likely to have your heart go out of rhythm today, according to Lampert's research.
Physical Stress also Triggers AFib
But emotional stress isn't the only thing that can send your body into a state of chaos. Researchers have connected AFib episodes to physical stressors caused by events like surgery, bad infections, and car crashes. In the case of irregular, singular events like those, there is a chance that after the stressor has passed, the AFib will go away. More likely, though, this is a harbinger of things to come. Our hearts are remarkably resilient, but if an incident of great stress pushed you into AFib, something else has likely been pushing you toward that precipice a long time before that incident occurred.
How I Manage Wintertime Stress
We all need a way to decompress from stress, especially those suffering from AFib. And this photo shows my favorite way to keep stress levels down. Every weekend in the winter our family goes skiing. No matter how stressful the workweek gets, I know there is always a mountain waiting for me just 30 minutes from our house in Salt Lake City, Utah.
I took this photo is from the 9990 chairlift at the Park City Mountain Resort this past week. The skiing has been amazing this year with recent snow levels well above average. If you're planning a trip to Utah this year, and you suffer from AFib, come see me at St. Mark's Hospital! Call my team at 801-266-3418 when you schedule your trip!
Disclaimer Policy: This website is intended to give general information and does not provide medical advice. This website does not create a doctor-patient relationship between you and Dr. John Day. If you have a medical problem, immediately contact your healthcare provider. Information on this website is not intended to diagnose or treat any condition. Dr. John Day is not responsible for any losses, damages or claims that may result from your medical decisions.
2 Comments