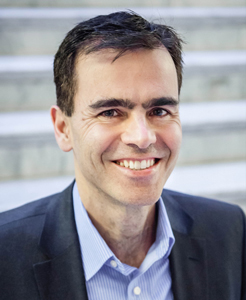 Dr. John Day
Dr. Day is a cardiologist/electrophysiologist at the Intermountain Medical Center Heart Institute in Salt Lake City, Utah. He graduated from Johns Hopkins Medical School and completed his residency and fellowships in cardiology and electrophysiology at Stanford University. He is the former president of the Heart Rhythm Society and currently serves as the president of the Utah chapter of the American College of Cardiology.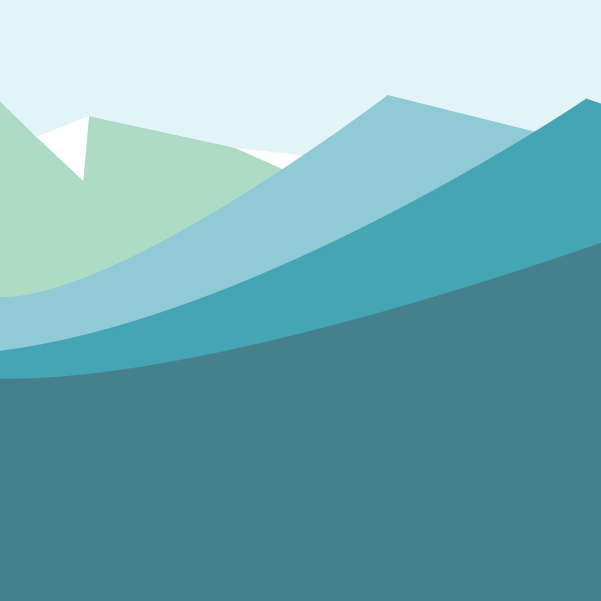 Drugs versus Diet for High Blood Pressure: Which is Best?
No one wants to take drugs for high blood pressure.  A new study shows that one specific diet may lower blood pressure more than drugs.  In this article, I'm going to deconstruct this new diet for high blood pressure and teach you what you need to do to lower your blood pressure naturally.
My Blood Pressure Struggles
I know what it is like to have high blood pressure.  At one time, my blood pressure used to run 150/90.  As readers know, a blood pressure of 150/90 is far higher than the new blood pressure guidelines which recommend treating blood pressures higher than 130/80.
Like most other doctors, I turned to a pill.  Except, rather than have my doctor prescribe a pill, I did it myself.
At first, I tried a beta-blocker.  However, beta-blockers made me tired.
Then I tried lisinopril.  But lisinopril gave me a cough.
Finally, I ended up on losartan.  Losartan kept my numbers down until I found a natural solution.
Today, my blood pressure runs 110/70 without medications.  I now know that drugs are not the answer for most people with high blood pressure.
If you can treat high blood pressure quickly enough with lifestyle changes, then you can avoid a lifetime of medications.  The key is to act fast before your heart and arteries are permanently damaged, and high blood pressure becomes unavoidable.
The Drugs versus Diet for High Blood Pressure Study
While this wasn't specifically a drug versus diet study design, this study showed that a new diet can completely blow away any drug for high blood pressure.  Personally, I will refer to this diet as the DASH Plus Diet.  I have added the "plus," because this new diet has tweaked the well-established DASH Diet in a way that even the researchers of this study didn't understand.
In this study, researchers from Harvard and Johns Hopkins University recruited 412 people suffering from high blood pressure.  The average age was just 48 which highlights the fact that high blood pressure is so common even in young people today.
These 40-year-olds were then randomized to the Standard American Diet (SAD), DASH Diet, or the DASH Plus Diet.  For the Standard American Diet (SAD) people, these folks were instructed to eat like the typical Americans.  In other words, have all the sugar, processed foods, and fast foods you want to eat.
For the DASH Diet people, they were instructed to limit their grains to intact grains and eat large amounts of fruit, vegetables, and legumes.  Any meat consumed in this group had to be lean chicken or fish.
The DASH Plus people followed the DASH Diet approach and dialed their sodium way back.  As readers well know, the only way to eat an ultra low salt diet is to be incredibly strict about eliminating any foods that come in a bag, can, or box.  Basically, 100% of all processed foods have to be removed to eat ultra low sodium.
What Did The Drugs versus Diet for High Blood Pressure Study Show?
The results of this drugs versus diet for high blood pressure study completely blew away any preconceived notion of what the right diet can do.  The dramatic results of this study likely explain why this study was published in the most prestigious cardiology medical journal on this planet.
Would you believe me if I told you that the DASH Plus Diet reduced blood pressure by 21 points when compared to the Standard American Diet (SAD) in those people who started out with a systolic blood pressure of more than 150?
Considering that the average blood pressure drug only drops blood pressure by 8 points, these results are anything but spectacular.  The right diet is the equivalent of almost three high blood pressure drugs!
For those readers with a blood pressure not quite as high as 150, don't worry that this type of diet will lower your blood pressure too much.  Not one of the 412 people in this study got in trouble from too low of a blood pressure.
One key point to remember in this study was that the average age was 48.  The people in this study were young enough that dietary changes alone could be curative.
The only way to avoid a lifetime of high blood pressure pills is to start eating healthy before permanent damage occurs.  Once the arteries become hardened with plaque build up, it is hard for diet alone to fix the problem.
However, even if you are in your 60s, 70s, or 80s, eating right may be the difference between taking one versus three or four high blood pressure drugs.  Thus, everyone, regardless of your age, is much better off eating real foods!
What These Harvard and Hopkins Researchers Missed
Like 99% of other physicians, these Harvard and Johns Hopkins researchers were too focussed on reducing sodium.  They attributed all of the benefits to lowering salt intake.
While salt may contribute to high blood pressure in some people, this isn't a universal truth.  In fact, for people who sweat a lot from high endurance exercise (think marathon runners or triathletes), an ultra low salt diet might be dangerous.
Of course, I would never advocate for industrially processed foods to boost salt intake.  Instead, for my ultra endurance athlete readers, I would suggest salting the real food you prepare at home if your doctor is in agreement.
When it comes to industrially processed foods, these Harvard and Hopkins researchers failed to account for the fact that eliminating processed foods also eliminates most sugars and unhealthy oils from your diet.  Indeed, studies show that reducing sugar may lower blood pressure far more than salt could ever dream of.  Perhaps it is time for the medical community to accept that sugar may be far more dangerous to cardiovascular health than salt.
Subscribe to Dr. Day's Weekly Newsletter
Disclaimer Policy: This website is intended to give general information and does not provide medical advice. This website does not create a doctor-patient relationship between you and Dr. John Day. If you have a medical problem, immediately contact your healthcare provider. Information on this website is not intended to diagnose or treat any condition. Dr. John Day is not responsible for any losses, damages or claims that may result from your medical decisions.
18 Comments