Dr. John Day
Dr. Day is a cardiologist specializing in heart rhythm abnormalities at St. Mark's Hospital in Salt Lake City, Utah. He graduated from Johns Hopkins Medical School and completed his residency and fellowships in cardiology and cardiac electrophysiology at Stanford University. He is the former president of the Heart Rhythm Society and the Utah chapter of the American College of Cardiology.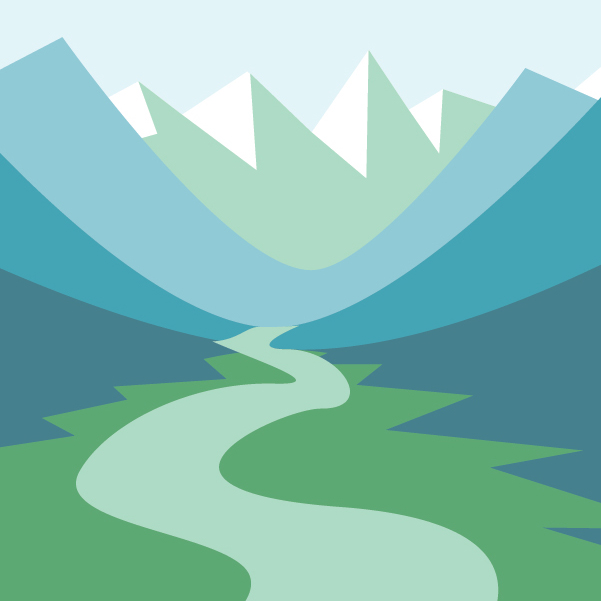 Podcast: Play in new window | Download
Subscribe: RSS
Eliminate Stress in Seven Steps
I recently performed an ablation for a patient who was suffering from atrial fibrillation following the recent death of her husband of 50 years.  She and her husband did everything together.  It was the kind of marriage that everyone dreams about.
Unfortunately, last summer her husband died suddenly.  She was left heart broken.  She was so devastated she could not leave her home for months until she became too short of breath to even walk inside her home.
Her daughters brought her to the emergency room where she was diagnosed with Takotsubo cardiomyopathy or congestive heart failure from the Broken Heart Syndrome.   After she was treated with the appropriate medications, her heart failure improved. However, it was not until she was no longer grieving her husband that her heart failure completely resolved.  Unfortunately, she was left with atrial fibrillation…
Takotsubo Cardiomyopathy or the Broken Heart Syndrome in My Practice
This is something that I have seen many times in my career.  While it is often from the death of a loved one, I have also seen it from other forms of stress such as family conflict, natural disaster, a lawsuit, losing a job, losing a house, etc. Fortunately, most cases resolve once people are able to manage their stressful experience.
Stress and Our Health
Stress is everywhere!  In fact, 83% of Americans are stressed out at work according to Everest College's 2012 study. Another study showed that chronic stress has a similar damaging effect on the body as smoking 5 cigarettes a day  Even just thinking you are "stressed" is enough to increase your risk of a heart attack by 27%.
Stress shortens our lives and leads to premature aging.  The stress we are feeling now predicts our health 10 years down the road.  Stress is part of the human experience.  We cannot avoid it.  The key is how do we process and manage stress?
What are the effects of stress on the cardiovascular system?  
For years, I have seen how people with high anxiety levels seem to be very prone to a dangerous heart rhythm abnormality called atrial fibrillation or Afib.  It always seems that when these people are most stressed they have an episode of Afib.  In addition to Afib, stress can trigger may other cardiovascular problems.  If you want to read more just click on each condition.
1. Stress can trigger arrhythmias
3. Just one episode of mental stress can cause heart cells to die. (here is a more layperson's report of this study)
4. When we are stressed out we eat heart damaging foods.
What can we do?
Unfortunately, studies have shown that we can even inherit stress from our parents.  But, like everything else we have learned, our DNA is not our destiny.  We can change our lives and change the lives of those who will follow us.
7 Ways to Manage Stress and Avoid the Broken Heart Syndrome
1. Keep a Gratitude Journal
Be grateful for whatever you have.  Studies show that if we have an "attitude of gratitude" stress becomes much more manageable.
2. Get Enough Sleep
When it gets dark at night it is time to start winding down our day.  If we are sleep deprived we cannot manage anything very well.  Get your sleep and your stress will be much easier to manage.
3. Keep Physically Active
Physical activity allows us to diffuse the toxic stress hormones, cortisol and adrenalin.  If you are stressed, go on a long strenuous walk.  Exercise really does reduce stress!
4. Eat Right
If we eat the right foods, especially fruits and vegetables  it gives our bodies the right nutrients to keep everything working properly.
5. Meditate
Meditation can quiet the mind and reduce stress.  Meditation can come in many different forms.  For some it can be prayer for others it could mean yoga.
6. Connect With Others
Too often, when we are stressed, we turn inward.  This is especially true for men.  When we are stressed out is when we need to reach out to others the most.  We need to find ways to help others when we are stressed the most.  It seems counter intuitive but when we focus on others rather than ourselves our stress will magically resolve.
7. Accept What You Cannot Change
At the end of the day, there are just things that are beyond our control. We simply can't fix everything.
What do you think?  Is stress affecting your health? You can leave a comment by clicking here.
Disclaimer Policy: This website is intended to give general information and does not provide medical advice. This website does not create a doctor-patient relationship between you and Dr. John Day. If you have a medical problem, immediately contact your healthcare provider. Information on this website is not intended to diagnose or treat any condition. Dr. John Day is not responsible for any losses, damages or claims that may result from your medical decisions.
10 Comments