Dr. John Day
Dr. Day is a cardiologist specializing in heart rhythm abnormalities at St. Mark's Hospital in Salt Lake City, Utah. He graduated from Johns Hopkins Medical School and completed his residency and fellowships in cardiology and cardiac electrophysiology at Stanford University. He is the former president of the Heart Rhythm Society and the Utah chapter of the American College of Cardiology.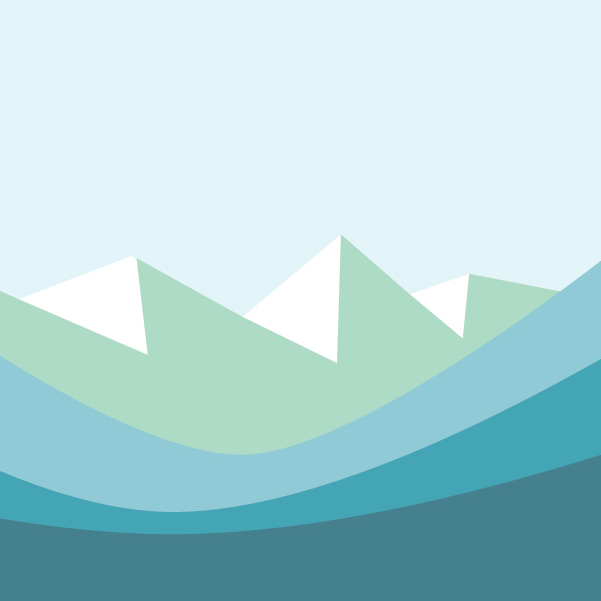 Podcast: Play in new window | Download
Subscribe: RSS
Did you know that half of all American adults have a blood pressure above what the American Heart Association recommends?  Of the 70% of Americans on prescription medications, a large percentage of these take medications for high blood pressure.
High blood pressure is a leading cause of atrial fibrillation, stroke, and coronary heart disease.  If we are going to reverse or prevent those conditions, we need to get our blood pressure under control.
For many of my patients, these medications often leave them feeling tired, groggy, or lightheaded.  Some even report weight gain with these medications.  Do so many Americans really need to take all of these high blood pressure medications?  Is there another way?
Welcome to the foods that lower blood pressure.  These are the natural ways to lower blood pressure.
My Experience with High Blood Pressure
The first time I saw a high blood pressure reading was at about age 30.  I had a routine check up at the doctor's office and they told me my blood pressure was 150/100 mmHg.  At the time I thought I was just "stressed" and did not pay it much attention.
For years, even as a physician I just pushed it to the back of my mind.  I was young and healthy.  Why should I worry about my blood pressure?  I couldn't possibly have high blood pressure.
Of course, as a physician, I knew all of the long-term complications of high blood pressure.  I knew that high blood pressure can lead to heart failure, heart attacks, arrhythmias, strokes, kidney failure, blindness, and other problems.  Somehow, this all seemed "academic" or something that did not apply to me.
By age 40 my blood pressure consistently ranged anywhere from 135-150/85-90 mmHg.  Once I hit my 40s I knew I could no longer ignore it.  I decided to try a medication.
As I had Cozaar samples (losartan) at my medical practice, I decided to give this a try.  I put myself on 50 mg a day of Cozaar and it brought my blood pressure down by about 10 mmHg.
Fortunately, I did not have too many noticeable side effects.  I was a bit fatigued from the medication.  The hardest part was remembering to take it every day.
At the time, it never crossed my mind if there was another way.  Like most of my patients at the time, I also took my daily medications.
By my mid-40s, my health had hit rock bottom.  I was on 5 medications and felt horrible.  Not only did I have high blood pressure but I also was overweight, had high cholesterol, chronic fatigue, chronic pain, esophageal problems, and an autoimmune disease.
After learning of a small remote mountainous village in Southwest China where people live very long lives free of medical problems, medications, and surgeries, I knew this was a place we had to visit.  We had to learn their secrets to optimal health.  We spent several years studying the villagers and learning from them.
After completely changing my diet and lifestyle, the weight naturally dropped off and my blood pressure came way down.  Today, my blood pressure averages 110/70 mmHg.  I am also off of all medications.  I feel better now than I have ever felt.
Most of my patients who follow this same lifestyle can also drop their blood pressure 20-40 mmHg and get off of their high blood pressure medications.  This is far more than what most doctors think is even possible from making lifestyle changes.  It is not easy, but you will feel so much better if you can faithfully follow the 8 steps below and get off your medications!
A word of caution.  These eight steps will drop your blood pressure very fast and very significantly.  Please work very closely with your physician in lifestyle changes to treat high blood pressure and never stop any prescribed medications without first discussing it with your physician.
Eight Natural Ways to Lower Blood Pressure
1. Eat Less Sodium
When physicians talk to patients about lifestyle changes to reduce blood pressure, this is probably the number one piece of advice we give.  Unfortunately, this is often the only advice patients receive about how to lower their blood pressure naturally.
There is some controversy, even with physician organizations, on how low we should go.  The most aggressive recommendations are from the American Heart Association who recommend keeping sodium (salt) below 1,500 mg per day.  Some studies indicate potential harm with this ultra low sodium diet.
I now recommend eating approximately 2,300 mg of sodium each day for my patients.  Considering that the average American consumes 3,400 mg of sodium each day, this will require some significant sodium reduction.
When I discuss this with my patients they generally tell me, "I never salt my food".  While that may be true, that is not where we are getting our salt overload.  For the typical American, 80% of their daily salt intake comes from processed foods.
If you are going to get to 2,300 mg/day of sodium you have no choice but to minimize processed foods and be very careful when eating out.  You have to eat real food to reach this goal.
2. Stay Physically Active
Did you know that exercising daily can lower your blood pressure?  Just as important as exercising daily is to keep moving throughout the day.  For my patients, I recommend 30 minutes daily of at least moderate intensity exercise AND 10,000 steps per day as recorded by a pedometer.
Studies show that even if we faithfully go to the gym each day, if we sit the rest of the day we negate the beneficial effects.  We need to find ways to keep moving throughout the day.
Too often we are confined to "desk sentences".  This is not real living.  Our bodies were genetically designed to move. The old adage is true.  Use it or lose it.
3. Get Plenty of Potassium and Magnesium in Your Diet
A diet high in potassium and magnesium has been shown to also lower blood pressure.  You don't typically find these important electrolytes in processed foods or sports drinks.  Rather, these electrolytes are found in certain fruits, vegetables, nuts, seeds, and legumes.  These are the foods that lower blood pressure. Once again, to lower your blood pressure you need to eat real food!
4. Eat Animal Meat Sparingly
While I am not advocating a vegetarian diet, I am suggesting that animal meats, especially processed and red meats, may raise our blood pressure.  The processed meats, like hot dogs, bacon, sausage, and deli meats, can be especially detrimental to our health and blood pressure.
For my patients, I recommend that animal meat should be a special treat eaten one or two times a week rather than something that is eaten several times a day.  For those who do enjoy animal meats, I recommend lean and organic cuts.
Fish, on the other hand, may lower blood pressure and has many other beneficial effects.  The key to selecting fish is to find a fish low in mercury and other contaminants.  My favorite fish for nutrition is Wild Alaskan Salmon.  While this can be quite pricy, places like Costco offer very affordable Wild Alaskan Salmon.  I personally eat Wild Alaskan Salmon twice a week.
5. Minimize Stress
When we are stressed out our bodies release chemicals, such as cortisol and adrenalin, which both raise blood pressure.  Not only will stress raise our blood pressure but stress is also an important cause of coronary heart disease. With our fast paced, hectic lives, we need to do something each day specifically to release our stress.
For me, I find that exercising in the mountains has a powerful effect on lowering my stress levels.  Regardless of what I may be feeling at the time, just spending some time exercising in the mountains seems to make it all go away.
For others, it could be meditation, yoga, spending time with friends, or reading that help with stress.  Find what works for you and do something each day to reduce your stress.
6. Minimize Processed Foods and Sugar
This recommendation goes without saying.  Our processed food and high sugar diet in the U.S. is a big cause of high blood pressure.  It also raises our blood pressure through weight gain.   These simple or hunger causing carbs also cause us to retain fluids which only further raise our blood pressure.  We have to return to real foods.
With regards to added sugar, the World Health Organization (WHO) now recommends keeping added sugars to 25 grams/day or lower.  As there are 4 grams of sugar in a teaspoon, that works out to be a little more than 6 teaspoons a day.  That really is not much if you consider that a 12 oz can of Coke has 39 grams of sugar!
7. Eat Primarily a Plant Based Diet
Eating primarily unprocessed real foods, like fruits, vegetables, nuts, seeds, and legumes with fish, is the key to a healthy diet.  These are the foods that lower blood pressure.  It is always better to first try natural ways to lower blood pressure.  These foods heal us.  These foods not only lower our blood pressure but can also reverse many other medical conditions.
8. Keep Your Weight in Check
High blood pressure and being overweight generally go hand-in-hand.  Being overweight is also an important cause of atrial fibrillation, coronary heart disease, and heart failure.
I saved this for number 8, as if you are doing numbers 1-7 then weight loss will occur naturally.  Most of my patients report dramatic weight loss without feeling hungry by following numbers 1-7.
One of the biggest challenges I have had in working with my patients is in teaching them how to prepare healthy foods. It seems that as a society we have forgotten how to cook.  Instead we have outsourced food preparation to the processed food and fast food corporations who often do not care about the long-term health of their customers.
If we can focus on eating real foods and real living then the weight will come off naturally.  We won't need to count the calories.  We can live the way we were genetically designed to live!
One point to remember.  When lowering your blood pressure naturally it is important to work with your physician very closely.  Your blood pressure can drop very fast when you make healthy lifestyle changes.  Never stop medications on your own.
How is your blood pressure? What have you found that helps to keep your blood pressure in check? You can leave a comment by clicking here.
Disclaimer Policy: This website is intended to give general information and does not provide medical advice. This website does not create a doctor-patient relationship between you and Dr. John Day. If you have a medical problem, immediately contact your healthcare provider. Information on this website is not intended to diagnose or treat any condition. Dr. John Day is not responsible for any losses, damages or claims that may result from your medical decisions.
40 Comments