Dr. John Day
Dr. Day is a cardiologist specializing in heart rhythm abnormalities at St. Mark's Hospital in Salt Lake City, Utah. He graduated from Johns Hopkins Medical School and completed his residency and fellowships in cardiology and cardiac electrophysiology at Stanford University. He is the former president of the Heart Rhythm Society and the Utah chapter of the American College of Cardiology.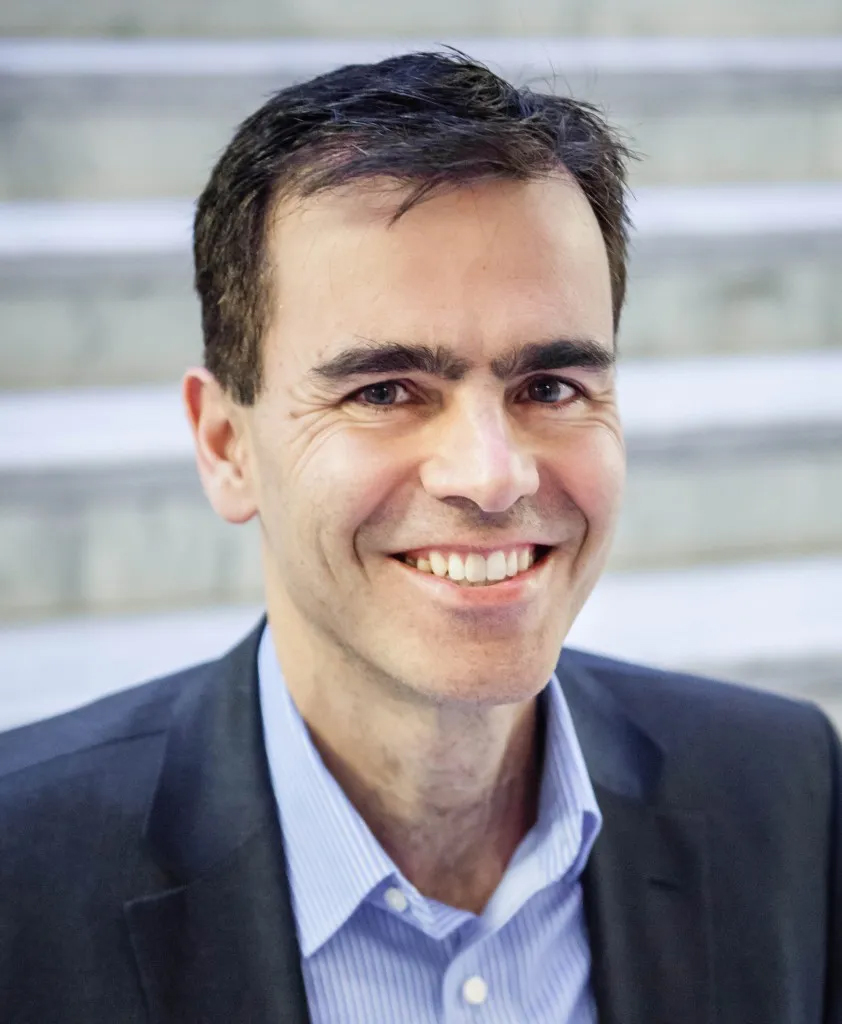 Podcast: Play in new window | Download
Subscribe: RSS
How to Boost Metabolism: Cold Thermogenesis
The world's greatest swimmer, Michael Phelps, consumes 12,000 calories each day. Based on my calculations, he only burns 9,602 of these calories leaving him 2,398 extra calories each day that are simply unaccounted for.
Why doesn't he gain any weight from overeating by the equivalent of more than 4 McDonald's Big Macs each day (2,398 calories)?  Could these unaccounted for calories be due to cold thermogenesis? Just what is the science behind cold thermogenesis boosting metabolism and will this help me to lose or maintain a healthy weight?
Michael Phelps: The World's Best Athlete
During the summer of 2008 the entire world was focussed on Michael Phelps at the Olympics in Beijing.  In just 8 short days he went on to win 8 gold medals and set many new world records, a feat never before accomplished at the Olympics.
With the 2012 London Olympics he has earned a total of 22 medals from three Olympics. He is arguably the greatest athlete who has ever lived.  In this inspirational video you can see him win each of these 8 memorable gold medals at the 2008 Beijing Olympics.
Michael Phelps: The World's Biggest Eater?
While much has been written about Michael Phelps' training schedule, one thing that is rarely mentioned is the 12,000 calories he eats each day.  Yes, he has a grueling daily work out, but no one can burn that many calories in a day long-term.  What is his secret to not gaining any weight?
As you know from my previous articles, I am a cardiologist who believes in science and I also look for the lessons that we can learn from medical outliers.  Here is my assessment of how Michael Phelps has boosted his metabolism to the point that he can eat 12,000 calories a day and yet not gain a single pound.
Michael is 6 feet 4 inches (193 cm) and weighs 194 pounds (88 kg).  According to the many published reports, he works out 6 hours a day from swimming, weight lifting, and running.  According to the Mayo Clinic, he would burn the following calories:
-A 200 pound (91 kg) man swimming vigorous laps burns 892 calories an hour.
-A 200 pound man weight lifting burns 455 calories an hour.
-A 200 pound man running very fast at 8 mph (17 kmh) burns 1,074 calories an hour.
-His basal metabolic rate or the amount of calories he burns at rest, according to the Haris-Benedict Equation, for an extremely active 200 pound man would be 3,602 calories per day.  This is an overestimate of the calories he burns as he only weighs 194 pounds and would actually burn less.
-Assuming he is burning an overly generous average of 1,000 calories an hour for 6 hours of working out plus his metab0lic rate of 3,602 calories daily (total of 9,602 calories) this leaves 2,398 calories that are completely unaccounted for.
Cold Thermogenesis and Michael Phelps
Could these unaccounted for 2,398 calories be due to cold thermogenesis? Lap swimmers usually swim at 75 degrees Fahrenheit (24 degrees Celsius). Body temperature on average is 98.6 degrees Fahrenheit or 38 degrees Celsius.
From a science perspective, heat loss is 20 times faster in water than air. The reason for this rapid heat loss from water is due to conductive heat loss. This also explains why people can suffer hypothermia in 41 degree Fahrenheit (5 degrees Celsius) water in just 10 minutes whereas you could spend hours outside at 41 degrees if you are dry.
Michael Phelps spends approximately 4 hours in the pool each day. In the cool lap pool he is losing a tremendous amount of body heat. This body heat needs to be replaced by boosting metabolism or burning more calories to stay warm. This term is called "thermogenesis" or the production of heat by the body. Thus, cold thermogenesis refers to the body's attempt to keep the body warm in a cold environment by revving up metabolism or the burning of calories.
Brown Adipose Tissue or "Brown Fat"
You have probably seen many news articles recently about the role of brown adipose tissue or the so called "brown fat." Brown fat is opposite the usual fat, or white fat, that we get from gaining weight.
Abundant brown fat can be found in newborns as well as animals that hibernate during the winter. For example, the polar bear has abundant brown fat which helps to keep the bear warm in the harsh arctic climate. As we age, most people lose their brown fat.
Brown fat has extensive blood vessels and burns a lot of calories to keep us warm and regulate our body temperature. Many researchers feel that if we could regain our brown fat that it just might help to reverse the obesity epidemic. Many drugs companies are even looking into creating pills that help people to develop more brown fat in order to boost metabolism and lose weight.
Interestingly, new studies have shown that people who spend a lot of time in cold environments can actually regain their brown fat that was lost as they grew older. Could the key to Michael Phelps' incredible metabolism be that he has more brown fat than the rest of us?
How to Boost Metabolism with Cold Thermogenesis
Perhaps swimming 4 hours a day in a cold lap pool or a winter lake near your home is not your idea of a good time. The same is true for me. I have tried for years to enjoy swimming and I just can't seem to make it work for me.
As you know, I live in Salt Lake City and love to exercise outdoors. Summer or winter you can find me on top of one of our local mountains.
I also keep my window open in the exercise room of our house where I keep my treadmill and bicycle desks. The fresh air energizes me, prevents sweating, and results in an increased energy burn. Even as I am writing this, I am in shorts on my bicycle desk with the window open. The outside air temperature right now is 20 degrees Fahrenheit or minus 7 degrees Celsius.
Even if you don't enjoy exercising in the cold there are still ways you can enjoy the massive calorie burn that comes from cold thermogenesis. Let me give you the answer of how to boost metabolism in three simple steps with cold thermogenesis.
1. Exercise in a cool environment
Of course, exercising in a cool lap pool will boost your metabolism much more than cool air due to the much greater conductive heat loss properties of water. Regardless, even if it is cold in the morning when you get up for your run or walk at least you can tell yourself that the cool air is boosting your metabolism. While this is not an excuse to eat more, at least it can help you to maintain a healthy weight.
2. Turn the heat down in your home
Turning the heat down a few degrees in your home is a great way to save money on your energy bill and boost your metabolism. Indeed, a cooler home will require your body to burn more calories to keep you warm.
3. Drink 8 glasses of cold water daily
Eight glasses of water works out to about 64 ounces or almost 2 liters. While there is no scientific evidence that you must drink 8 glasses of water each day for optimal health, all this cold water does require your body to heat it to 98.6 degrees Fahrenheit or 38 degrees Celsius. This is also cold thermogenesis in action as calories must be burned to heat 2 liters of cold water to a much warmer body temperature.
According to this study, drinking 8 glasses or 2 liters of water burns 96 calories each day. If you do the math, drinking 2 liters of cold water each day without increasing your food intake would burn an extra 10 pounds each year.
The Downside of Cold Thermogenesis: Increased Hunger
By this point you may be thinking that cold thermogenesis is the key to boosting your metabolism and maintaining a healthy weight. While that may be the case, it comes at a significant price. The price is that cold thermogenesis dramatically increases hunger for most people.
I have found that if I am not careful, I tend to eat significantly more food after exercising in the cold.  Studies have also confirmed that cold thermogenesis can increase our appetite . What helps me is to realize this ahead of time so as to avoid mindless eating after exercising in the cold.
I realize that I am not burning as many calories per hour from cold thermogenesis as Michael Phelps as it is cold air rather than a cold lap pool for me. However, I love to start my morning work-outs with 1.5 liters of water. I will then go on to drink another liter or so of water over the rest of the day to keep myself hydrated and keep cold thermogenesis going.
If you can't control the post-exercise hunger from cold thermogenesis then it could backfire on you and you may end up gaining weight in the process. Knowing how hungry you will be after a cold thermogenesis work out could help to prepare you to find ways to prevent mindless eating afterwards.
Sweating or Evaporative Cooling to Boost Metabolism
Perhaps the hunger that follows cold thermogenesis is too much for you. There is an alternative along the same principle and that is sweating or evaporative cooling to boost metabolism.
In this study, exercising in the heat causes much less hunger afterwards than exercising in the cold. Indeed, if the end result is weight loss and you don't do well battling hunger then heat may be better for you than the cold. Remember, that if you are in a warm environment you will need much more water to stay hydrated. Does this get us back to cold thermogenesis again?
When it comes to how to boost metabolism it appears that either cold or heat could help you to accomplish this goal. The only difference is the level of hunger that you may experience afterwards.
Cold Thermogenesis Disclaimer
Cold thermogenesis or even exercising in the heat is definitely something that you should not try on your own at home. Likewise, drinking 2 liters of water each day could also be dangerous with some medical conditions like heart or kidney failure. If you are interested in exploring cold thermogenesis further, please work under the supervision of your physician.
Do you prefer exercising in the cold or the heat? How do you manage the hunger pains after exercising in the cold?
Disclaimer Policy: This website is intended to give general information and does not provide medical advice. This website does not create a doctor-patient relationship between you and Dr. John Day. If you have a medical problem, immediately contact your healthcare provider. Information on this website is not intended to diagnose or treat any condition. Dr. John Day is not responsible for any losses, damages or claims that may result from your medical decisions.
4 Comments