Dr. John Day
Dr. Day is a cardiologist specializing in heart rhythm abnormalities at St. Mark's Hospital in Salt Lake City, Utah. He graduated from Johns Hopkins Medical School and completed his residency and fellowships in cardiology and cardiac electrophysiology at Stanford University. He is the former president of the Heart Rhythm Society and the Utah chapter of the American College of Cardiology.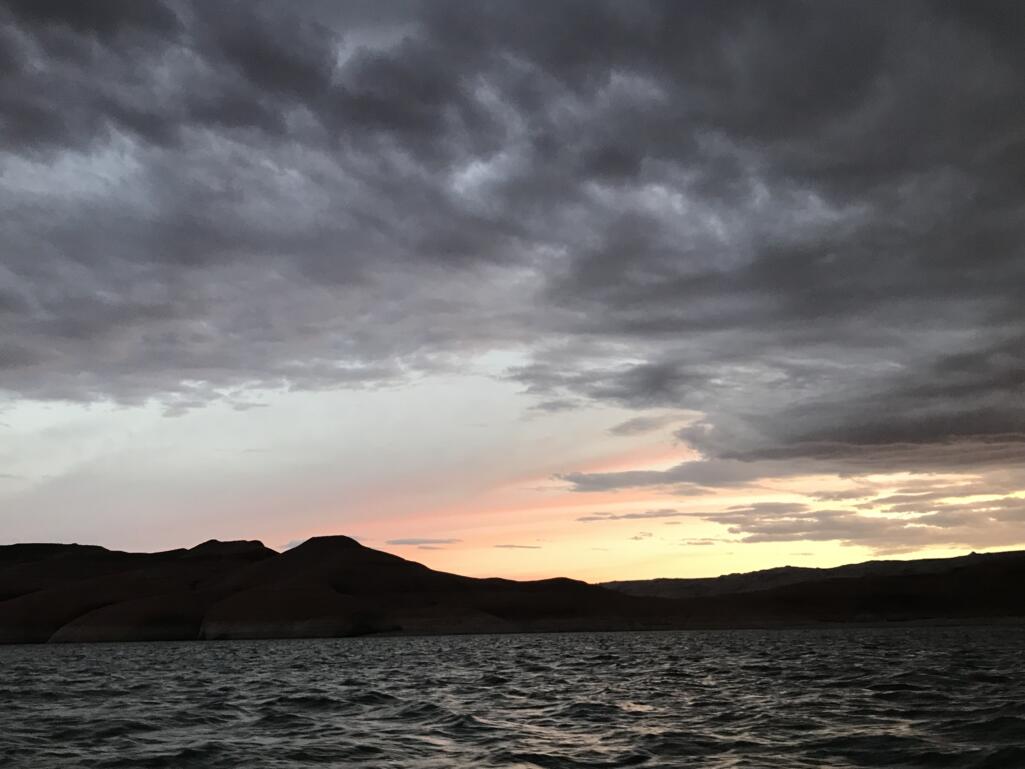 Podcast: Play in new window | Download
Subscribe: RSS
The 4 Best Reasons Why Intermittent Fasting May Prevent AFib
Fasting has been shown to slow aging and help most chronic medical conditions but can intermittent fasting also prevent atrial fibrillation? In this article, I'll share everything you need to know about intermittent fasting's role in atrial fibrillation prevention.
Why Did I Write this Article?
My long-term readers know I've always been impressed by the strong data supporting intermittent fasting for longevity and cardiovascular health. Indeed, both of our books, The Longevity Plan and The AFib Cure, had a section on intermittent fasting. The reason why I chose to cover this topic again came from a recent podcast interview I heard with Dr. David Sinclair.
For those not familiar with Dr. David Sinclair, he is a Harvard University longevity researcher. And interestingly, the person who helped him write his New York Times best-seller, Lifespan, was the same person who helped me write The Longevity Plan and The AFib Cure.
In this podcast, Dr. David Sinclair reported that he doesn't snack and only eats one meal a day. As someone who has always struggled with fasting, my goal is that writing again on the topic of intermittent fasting will help me to redouble my efforts to fast regularly. And to help you redouble your efforts, below are my 4 best reasons why intermittent fasting may prevent AFib.
1. Fasting May Slow Aging
Researchers have long known that caloric restriction, or eating the absolute minimum number of calories to keep the body functioning, makes animals of all types live longer. Indeed, if you're a rat you'll live 80% longer with caloric restriction. But while caloric restriction works great for animals in a controlled experiment, it is almost impossible for humans to maintain caloric restriction long-term.
The beautiful thing is that humans may not need to calorically restrict themselves to achieve this longevity boost. Indeed, intermittent fasting activates the same genes that caloric restriction does.
How does this happen? Studies show that periodic fasting activates an energy-sensing protein called AMP-activated protein kinase (AMPK), which then keeps the energy center of the cell, the mitochondria, in a "youthful" state.
With regards to AFib, as age-related fibrosis (or scarring) of the left atrium is a significant driver of AFib, anything that slows the aging process would be expected to also slow the development of AFib. Indeed, based on a study we were involved with at Intermountain Medical Center, shorter telomeres, which is a marker of premature aging, was associated with atrial fibrillation.
2. Fasting May Lower Blood Pressure 10 mmHg
When we fast, blood sugar levels are less likely to spike high. The research is pretty clear, the more time we can give our bodies a break from food the better our insulin sensitivity, the slower our body "rusts" with aging, and the lower our blood pressure runs.
And when it comes to AFib, lower is usually better. Indeed, studies show that high blood pressure doubles the risk of AFib. So if you suffer from AFib, the goal is to keep your blood pressure always below 130/80 mmHg. But if your goal is to maximize longevity, then the research suggests a blood pressure in the range of 110/70 mmHg, without the help of blood pressure medications, is where you probably need to be.
3. Fasting is Good for a 9 Pound Weight Loss
If you're looking for a quick 9-pound weight loss, then the science suggests you may want to try intermittent fasting. For example, I have found that when I skip dinner I eat approximately 500 fewer calories for the day. And these 500 fewer calories are maintained even after accounting for any "make-up" calories I may consume on the following days.
While most people practice intermittent fasting by skipping breakfast, medical science argues the opposite. Studies show that if you're going to skip a meal, skipping dinner is best. To optimize health and longevity, you want your calories earlier in the day rather than right before bed.
If you eat late your glucose spikes late. Perhaps this is a reason why the Japanese have long known that the best way to fatten up a sumo wrestler is to give them a big meal just before bed.
With regards to AFib, the research is pretty clear. The less you weigh the lower your risk of AFib. Even for those who have already undergone an AFib ablation procedure, our research shows that just a 5-pound weight loss will statistically increase your long-term success rate of that procedure.
 4. Fasting May Fix Diabetes
If you suffer from type 2 diabetes or pre-diabetes, intermittent fasting may be one strategy to reverse this conduction. As discussed above, fasting improves insulin sensitivity, optimizes glucose metabolism, and drops your weight. Indeed, one study in the prestigious British Medical Journal showed that periodic fasting resulted in a 22-pound weight loss and was an alternative to having to take insulin.
But before you dive headfirst into fasting to fix your diabetes, my long-time friends at Intermountain Medical Center have argued in the medical literature that you have to be very cautious with fasting as a diabetic. For example, fasting while at the same time taking diabetes medications or insulin could drop your blood sugars so low it could put your life at risk.
The bottom line is that if you suffer from diabetes and want to try fasting, you'll need continuous monitoring of blood sugar levels and very close communication with your physician to know what to do with your diabetes medications and insulin while you are fasting.
If your goal is to get rid of AFib then anything you can do to get your diabetes under control will help. Indeed, studies show that diabetes increases your AFib risk by 40-60%. And studies also show that the higher your hemoglobin A1C or the longer you have suffered from diabetes the more likely you are to also suffer from AFib.
How to Fast?
So how should you fast? Should you only eat during a 1-2 hour time frame like Dr. David Sinclair? Or should you fast for 12-14 hours every day like the centenarians we studied in our best-selling book,
The Longevity Plan
?
While you could easily find 100 ways to fast on the Internet, here is how I fast. First, my goal is to fast at least 12-hours every day. So if I stop eating at 6 pm the night before then I wait to have my breakfast the next day until after 6 am. Second, I try to minimize or avoid any snacking during the day. Third, I do my best to follow my faith's monthly 24-hour fast.
As diabetes runs in my family, I'm trying my best to keep my weight down and rest my pancreas as much as possible by intermittent fasting and minimizing or avoiding any added sugars and flour.
Will Fasting Cure AFib?
So the million-dollar question here is will fasting fix AFib? While fixing AFib is never that easy, the only study published on intermittent fasting as a way to treat AFib is the one we published in our best-selling book, The AFib Cure. In our book, we reported on our unpublished data from when we were at Intermountain Medical Center.
In the 329 patients who fasted for 24 hours monthly as part of their faith, a 20% non-statistically significant reduction in AFib was seen over a 10-year follow-up. So while fasting may not be the magic bullet to cure AFib, it just may help through the 4 ways we discussed in this article.
Of course, if you want to try fasting, please check with your physician first. For those on blood pressure or diabetes medications, fasting could lead to a dramatic reduction in blood pressure and glucose levels which could result in fainting or a worse outcome.
To see one of the cardiologists or EP's in our practice, please call my team at 801-266-3418 (sorry telemedicine visits outside of the state of Utah are no longer possible due to government regulations). Also, if you liked the photo attached to this article, it is a picture I took during one of our regular trips to Lake Powell at sunset along the Utah Arizona border.
Disclaimer Policy: This website is intended to give general information and does not provide medical advice. This website does not create a doctor-patient relationship between you and Dr. John Day. If you have a medical problem, immediately contact your healthcare provider. Information on this website is not intended to diagnose or treat any condition. Dr. John Day is not responsible for any losses, damages or claims that may result from your medical decisions.
2 Comments