Dr. John Day
Dr. Day is a cardiologist specializing in heart rhythm abnormalities at St. Mark's Hospital in Salt Lake City, Utah. He graduated from Johns Hopkins Medical School and completed his residency and fellowships in cardiology and cardiac electrophysiology at Stanford University. He is the former president of the Heart Rhythm Society and the Utah chapter of the American College of Cardiology.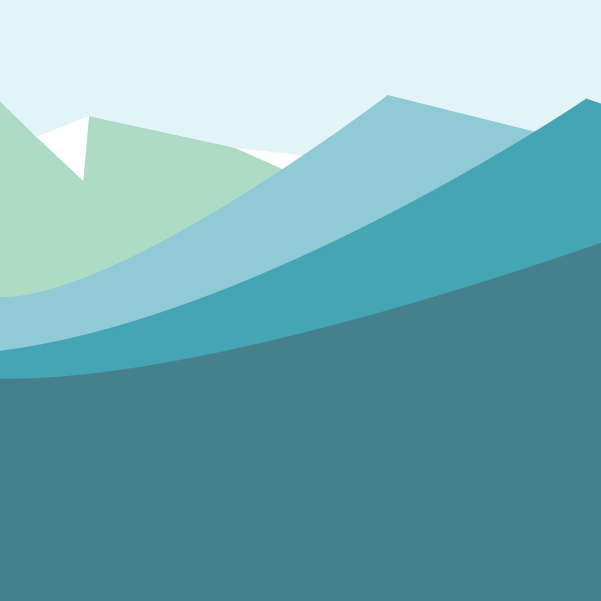 Podcast: Play in new window | Download
Subscribe: RSS
Mindfulness vs. Tracking: Can you ever stop tracking?
We all know what to do.  The problem is doing it.  When it comes to losing weight and exercising daily, can you ever stop tracking?  In this article, I share the reasons behind my recent 10 pound weight gain and discuss mindfulness vs. tracking when it comes to maintaining healthy behaviors.
Why I Started Tracking
As those of you who have read our bestselling book, The Longevity Plan, know, that when I hit my health crisis a number of years ago I had to drop 30 pounds.  Fortunately, the weight loss happened effortlessly.
I didn't even have to track.  I could be mindful.
The reason why weight loss was effortless and I didn't have to track was because there were no temptations.  But upon returning to the US, tracking was the only thing that helped me to maintain the health I found in the Longevity Village.
Thus, to maintain my health and weight loss, I became a tracker.  I tracked everything. However, a few months ago, something changed…
My 10 Pound Weight Gain This Winter
I grew tired of tracking every piece of food I ate.  Getting on a scale everyday also wasn't any fun.  No longer did I want to count my daily steps or record every workout.
After more than four years of tracking everything, I needed a break.  Given the healthy routines I had built over the years, as well as the lessons I learned in China's Longevity Village, I was sure that I could make the right intentional decisions and practice mindfulness when it came to diet and exercise.
Instead of tracking every morsel of food, I let mindfulness guide my food intake.  I tried to listen to my internal food cues to know when I was hungry.  Every bite was chewed thoroughly to extract each flavor.  I ate slowly.  And I was grateful for the food I had.  With this mindfulness approach, I reasoned that moderation in all things is good and a little bit can't hurt…
By the time spring arrived, I got out the scale.  I had expected to see the same weight I have maintained for more than four years.  To my horror, the scale read 10 pounds heavier!  I was sure the scale was wrong.  Sadly, other scales confirmed the 10 pound winter weight gain was indeed real…
During my 4+ years of tracking everything, my weight never varied by more than two to three pounds.  Now, after just taking a month or two off from tracking, my weight shot up 10 pounds!  How can this be?
What Went Wrong?
Like most Americans, I had lost my internal cues of feeling full. I needed environmental cues.
By tracking, my iPhone app told me when I was supposed to feel full.  And with this environmental cue removed, I ate more than my body needed.  I also cheated a little bit in what I ate…
Of course, it didn't help that I have two copies of the "Fat Gene" (FTO variant gene).  The vast majority of people in the US with just one copy of the "Fat Gene" are doomed to a life of being overweight.  For those of us with two copies, our obesity fate is almost sealed…
I should have know better.  Study after study has shown that if you don't track your food it is next to impossible to maintain your weight loss.  I wanted to believe that being intentional and mindful would work for me in the US.  But it didn't…
I clearly knew my purpose for maintaining my weight loss.  I wanted maximal energy.  I didn't want to take medications again.  And I wanted to silence my Alzheimer's gene (ApoE4).  So how did this 10 pound weight gain happen so fast?
The Problem Was that Tracking Was No Longer Fun
After analyzing my failure, the problem came from changing the tracking app I use on my iPhone.  For more than four years I have used the "Lose It" app.
My favorite part of the Lose It app are the lifetime statistics.  For example, I love to see how many calories I have burned over the years skiing, mountain biking, or running.  It is like a contest to see which sport will win.
The reason why I switched is that Lose It doesn't track the micronutrients of foods.  I wanted to make sure that I was getting enough calcium, zinc, potassium and other essential micronutrients from my plant-based diet.  Because Lose It can't tell me about the micronutrients of the foods I eat, I switched to the Cronometer app.
Cronometer gives you far more nutritional information than Lose It.  Because it is so good, I even opted for the paid version.
While Cronometer is a much better food and nutrition tracking app, it lacks the lifetime calorie burn from different workouts.  And because this one little component was missing, tracking was no longer fun.  When tracking was no longer fun, I thought I could rely on mindfulness…
Keystone Habits
In one of my favorite books, The Power of Habit, Charles Duhigg writes about keystone habits.  Leveraging your keystone habit is what makes behavior change possible.  The keystone habit is your key domino.  If you can do this one thing right, everything else will fall into place.
For me, my keystone habit is exercise.  Fortunately, I became addicted to exercise at age 22.
Exercising outside is my daily antidepressant. Indeed, studies show that about 15 minutes of daily exercise has the same beneficial effect on depression as taking an antidepressant.  If I even go a day without exercising outside I become very depressed.  No one wants to be around me if I miss a day of exercising outside.
The reason why I gained 10 pounds this winter is that I failed to leverage my keystone habit.  I love the sense of accomplishment of seeing my lifetime exercise statistics.
The reason why the Lose It tracking app worked for me is because I could see my lifetime workout statistics.  This reward helped me to also record my daily food intake.  When the reward was gone, it was too much of a burden to track my food.  So I stopped tracking.
I Gained Weight Even Though I Was Exercising
Whenever I talk with patients about losing weight, nine times out of ten they tell me why they can't exercise.  For some strange reason, most people think that exercise is the key to weight loss.
Surprisingly, the medical literature doesn't support this at all.  Indeed, study after study has confirmed that exercise alone doesn't cause weight loss.  Weight loss is primarily determined by food choices.  What we eat, when we eat, and how much we eat.
During my mindfulness experiment in the US, I was actually exercising more.  I know it seems counterintuitive but even though I was exercising more my weight went up!
My favorite time of the year to exercise is winter.  So every day this past winter I either cross country skied or climbed snow covered mountains to ski.  Both of these activities have incredible calorie burns.  But despite these massive calorie burns, I still gained weight…
My Steps Dropped Off
When I stopped tracking my food I also stopped tracking my daily step count.  Even though I thought I was no longer tracking my steps, my Apple Watch was still tracking them in the background.
Because taking steps isn't fun for me, my daily step count did drop when I stopped tracking.  However, in doing the math, this slight drop in steps could only explain perhaps a pound or two at most of my 10 pound weight gain.
This observation brings up another interesting point of why people don't lose weight with exercise.  Humans, like every other animal, conserve energy.  In fact, studies show that we are hard wired to be as lazy as possible.
Indeed, countless studies show that when people or animals are exercised, they subconsciously become less active throughout the rest of the day to conserve energy.  This happened to me as well with my mindfulness experiment in the US.
When I stopped tracking my steps, I didn't take any more steps than I needed to.  As sitting is now the "new smoking" when it comes to cancer, heart disease, and premature death risk we all need every possible advantage to avoid our prewired nature to sit.  It is for this reason that I recommend not only 30 minutes of daily exercise for my patients but also at least 10,000 steps as well.
We have to move throughout the day.  A single killer workout simply isn't enough.
The 3 Easy Steps to Behavior Change
Behavior change is never easy.  Based on reviewing every study I could find, and from working with thousands of patients, here are the three things you need to do for successful behavior change.
1.  Have a Purpose
You need a strong purpose.  If your reason for behavior change is to fit into your bathing suit again this summer your purpose probably isn't strong enough.  Choosing health is not easy in a life full of temptations.
Studies show that a medical crisis, like a cancer or heart disease diagnosis, can be powerful motivators.  For me it really comes down to feeling young, avoiding medications, and silencing my Alzheimer's gene.
2. Create the Right Environment
Creating the right environment was the secret to the people living in China's Longevity Village.  In fact, this was all they had when it came to behavior change.  And if done right, this may be the strongest of the three steps.
Historically, there were no temptations in the Longevity Village.  If you never saw sugar, processed carbohydrates, or fast food then you would never be tempted.  And if you were never tempted, then you would never miss these foods or feel deprived.
Likewise, if people ate vegetables as part of their breakfast, lunch, and dinner then you would have no choice but to learn to like vegetables.  Also, if everyone did hand farming all day, everyday, then you would never be tempted to sit.
Indeed, I found that when I lived in China's Longevity Village I could stop tracking.  Because there were no temptations, I could be mindful.  And every time I returned from the Longevity Village, I found that I had effortlessly lost weight.
When it comes to creating the right environment you need to eliminate every temptation that you can.  For the temptations you can't eliminate, you need to make it very difficult to get to those temptations.
For example, if you never bring junk food into your home then you will never be tempted to eat junk at home.  If, however, you have a spouse or child that insists on eating junk food then you can ask them to keep their junk food hidden from you.  This way, unless you spend hours searching your home, you will never find the junk food.
3. Accountability
For behavior change to stick you have to be accountable to someone or something.  For me, it was being accountable to an app on my iPhone.
As long as I was "having fun" tracking, I stuck with it.  However, when I changed apps and it was no longer "fun" to track, I stopped tracking.
Many of my patients have also found success being accountable to another person.  For example, having a trainer at their gym holding them accountable has been the secret to their success.
At the end of the day it really doesn't matter if you track with an app, or a trainer holds you accountable. Accountability is key to preventing self sabotage.  For me, this accountability piece also has to be fun.
Is there a role for mindfulness?
I hope I haven't discouraged you from practicing mindfulness with this article.  While mindfulness hasn't been able to replace tracking for me in the US, that doesn't mean it can't work for you.  In fact, the real goal is that mindfulness can someday replace tracking for me.
I still remember fondly my time in China's Longevity Village when I didn't have to track.  Because there were no temptations, mindfulness worked for me.
However, life in the US is different.  It is hard to find great tasting vegetables when you are hungry.  There are just too many great tasting foods all around me.
For my wife, even in the US mindfulness works.  I also have many patients that can rely on mindfulness to help them eat right, keep their weight in check, and stay physically active.  However, for every one patient I have that can successfully be mindful, I have 99 who, like me, can't.
Thus, if you are part of that 1% who can stay healthy from being mindful, keep going.  You have developed a gift.  I strive to someday reach your ranks.  However, for the 99% of us who must track, the key lesson I learned is that tracking must be fun.
Make Tracking Fun
Because I will probably never be able to stop tracking if I want to eat right, maintain my weight loss, and not sit too much, I have to make it fun.  For me, I like seeing my lifetime achievement awards on Lose It.
Sadly, the Lose It app only displays 10 years of data.  In a little more than five more years I will no longer be able to see my lifetime achievements.  Thus, I will need to come up with a new way to "gamify" tracking.
For me, the virtual medals that these apps give out don't motivate me.  Comparing my results to others also isn't motivating.  For me, I like to see which exercise "wins" when it comes to my lifetime exercise stats.  And by leveraging this "reward," I can tack on other healthy behaviors like food tracking.
In case you wanted to see my results for the last 4+ years, here you go..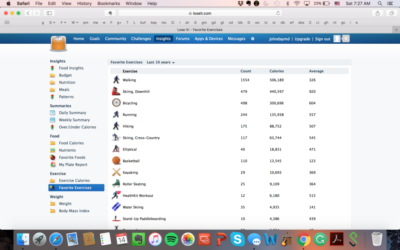 I know this seems stupid, but this one feature of Lose It is what keeps me tracking everyday.  My goal is to have my lifetime calories burned from skiing beat out the calories I get from walking everyday.  As snow skiing is a seasonal sport, my off-season goal is to have my total calories burned from mountain biking also beat out walking.
The key to tracking is to make it fun.  If you can make it like a video game where you achieve new levels then it can help to make the healthy behavior change stick.  The reason why I stopped tracking with Cronometer, even though it gives you so much more information than Lose It, is because it wasn't fun for me.
Practical Tips
While mindfulness is the ultimate goal, if you are like me you may never reach this level of enlightenment.  Thus, short of permanently moving to China's Longevity Village, I need to track.
Through my recent 10 pound weight gain I have learned that I probably can never stop tracking as long as I am living in the US.  And the way to make tracking a habit is to make it fun.
Since switching back to Lose It a week ago, I have now lost two pounds.  I have eight more pounds to lose before summer in order to get back to my ideal healthy weight…
What has helped you maintain healthy habits?  Please leave your experiences below.  The comment section will be open for the next 30 days.
If you enjoyed this article, please be sure to sign up for our free weekly newsletter, subscribe to my podcast, or read our bestselling book, The Longevity Plan.
Disclaimer Policy: This website is intended to give general information and does not provide medical advice. This website does not create a doctor-patient relationship between you and Dr. John Day. If you have a medical problem, immediately contact your healthcare provider. Information on this website is not intended to diagnose or treat any condition. Dr. John Day is not responsible for any losses, damages or claims that may result from your medical decisions.
18 Comments