Dr. John Day
Dr. Day is a cardiologist specializing in heart rhythm abnormalities at St. Mark's Hospital in Salt Lake City, Utah. He graduated from Johns Hopkins Medical School and completed his residency and fellowships in cardiology and cardiac electrophysiology at Stanford University. He is the former president of the Heart Rhythm Society and the Utah chapter of the American College of Cardiology.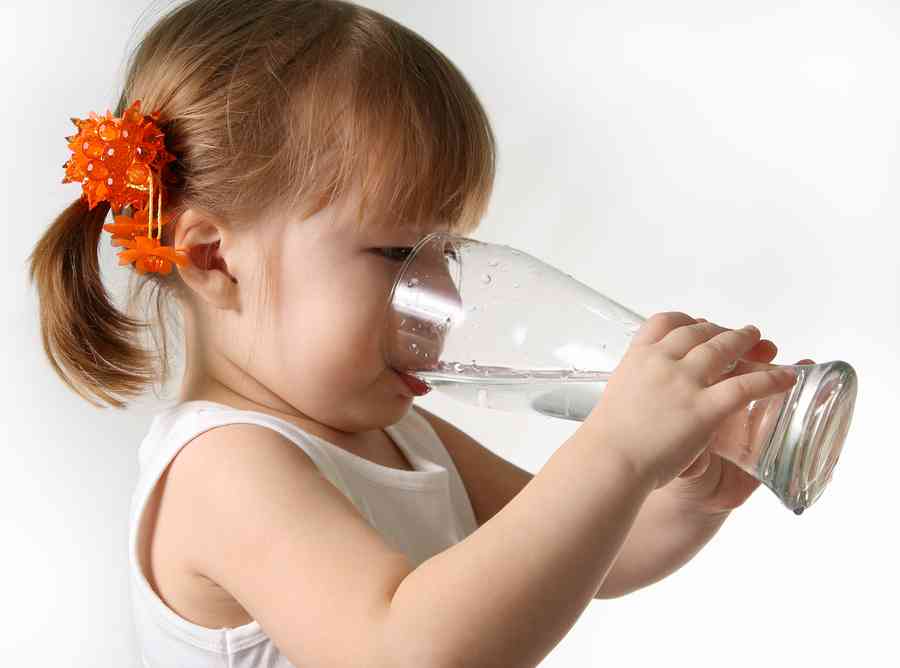 Podcast: Play in new window | Download
Subscribe: RSS
Don't Drink Your Calories
Do you ever drink fruit juice, sports drinks, energy drinks, or soda pop? If so, you are not alone.
Fully 50% of all Americans consume sugary soda pop, sports drinks, or energy drinks each day. An additional 20% of Americans drink diet drinks each day.
The problem is that our brains don't register that we are full when we drink our calories. It is almost as if whatever calories we take in with liquids "don't count" to the brain. Unfortunately, these liquid calories do count toward our waistlines.  Moreover, the effect of all of this sugar to our hunger hormones and metabolism may paradoxically cause us to eat even more.
Do Diet Drinks Help?
Switching to diet drinks does not correct this problem. Study after study has shown that the more diet drinks we take in the more weight we gain.  Even though these diet drinks don't have any calories, it affects our hunger hormones, metabolism, and gut flora.
NutraSweet and Our Gut Flora
While we don't get any calories from NutraSweet, disease causing gut bacteria thrive on NutraSweet. These same NutraSweet loving gut bacteria are also the same ones affecting our hormones and metabolism to make us gain weight.
My Former Love of Sugary Drinks
It was hard for me to give up drinking my calories. From a young age I grew up drinking vast quantities of fruit juice. I loved them all; apple juice, orange juice, or grape juice.
Before we knew about all of the dangers of sugar, we thought fruit juice was healthy. We really did not know what were the healthiest drinks.  If fruit juice wasn't available then we were drinking milk.
Our favorite drink was sugary soda pop. As a child, my parents limited me to just two 12-ounce cans of soda pop each week. However, once I had my driver's license, I regularly drove to the 7-11 near my high school with my friends to buy the 32-ounce Big Gulp.  In those days the 32-ounce size was the biggest size they offered.
When I became a physician things did not get any better.  For some strange reason, nearly every hospital I have every worked in has offered unlimited free soda pop to physicians and other staff members.
High Fructose Corn Syrup and Non-Alcoholic Fatty Liver Disease
Non-alcoholic fatty liver disease is projected to be the number one cause of liver failure in the U.S. by 2020.  Approximately one in five Americans now suffers from a fatty liver.
Sugary soft drinks, loaded with high fructose corn syrup, have been strongly linked to fatty liver.  High concentrations of fructose result in excessive fat deposition in our abdomens and can be toxic to the liver.
When I Gave Up Sugary Drinks
By the time I hit my 40s I knew I had to lose weight. At 6'2" and 200 pounds I was overweight with a body mass index of 26. Knowing that sugary soda pop and fruit juice were not helping my weight loss goal, I thought that I would give them up and switch to Diet Coke for "health reasons".
No Weight Loss with Diet Coke
To my surprise switching from sugary Coke to Diet Coke did not result in any weight loss. I just could not figure it out why I was not losing weight.
Other than changing from sugary Coke to Diet Coke my overall diet had not changed. Why wasn't I losing weight by cutting out these 384 calories of sugary soda pop each day?
What I did not realize at the time is that my disease and obesity causing gut bacteria were literally feasting on all of the NutraSweet.  By favoring the growth of the wrong gut bacteria, my hunger hormones and metabolism had now been changed for the worse.
Eventually, I came to the realization that I needed to completely cut soda pop out of my life not just to lose weight but to reclaim my health and my energy.  Amazingly, even my near daily headaches went away when I gave up my daily soda pop.
I Still Crave Diet Coke
Although I have, for the most part, given up Diet Coke, I still crave this substance. I, like so many others, had developed a Diet Coke addiction.  Even though I see free Diet Coke all around me at the hospital, knowing how it harms my health helps me to be strong and resist the temptation.
Is Fruit Juice Healthy?
Even though many of us were taught as children that fruit juice is healthy, fruit juice has nearly as much sugar as a Coke and cannot be considered a health drink. The sugar rush we get with fruit juice leads to a corresponding spike in insulin. Insulin then turns all of this sugar into body fat. Even worse, the insulin spike causes our blood sugar to drop and we are just as hungry as ever.
Fruit, on the other hand, is very healthy. The fiber in fruit slows the absorption so we don't get the same sugar high that we do with fruit juice.  If you love the taste of fruit juice, like me, then blend up the entire fruit and drink it that way.
Learn to Love Water
Clean water is the best drink for our health.  Drinking five glasses of water each day has been shown to decrease your risk of heart disease by 50%.
Even if you don't like water, like me until recently, you can learn to love the taste.  Indeed, studies show that we can train our brains to love healthy foods including water.
If all you have ever tried is tap or bottled water, branch out and try natural mountain spring water.  You may find that what you don't like about water is the chlorine or plastic after taste of tap or bottled water.
My Top 10 Healthiest Drinks
If we really want to maintain a healthy weight, we cannot drink our calories. We need to learn to love water and other healthy drinks that do not alter our hormones and metabolism for the worse.
To help you in this process, let me share with you my top 10 healthiest drinks.
1. Water
2. Spruced up water (lemon, lime, cucumber, ginger, mint)
3. Smoothies (fruit, vegetables, nuts, seeds, etc.)
4. Vegetable juice
5. Unsweetened almond milk
6. Unsweetened organic whole bean soy milk
7. Unsweetened coconut milk
8. Unsweetened teas (especially herbal teas)
9. Sparkling water
10. Raw cacao powder to almond, soy, and coconut milk or smoothies
What are your favorite healthy drinks?
Disclaimer Policy: This website is intended to give general information and does not provide medical advice. This website does not create a doctor-patient relationship between you and Dr. John Day. If you have a medical problem, immediately contact your healthcare provider. Information on this website is not intended to diagnose or treat any condition. Dr. John Day is not responsible for any losses, damages or claims that may result from your medical decisions.
2 Comments