Dr. John Day
Dr. Day is a cardiologist specializing in heart rhythm abnormalities at St. Mark's Hospital in Salt Lake City, Utah. He graduated from Johns Hopkins Medical School and completed his residency and fellowships in cardiology and cardiac electrophysiology at Stanford University. He is the former president of the Heart Rhythm Society and the Utah chapter of the American College of Cardiology.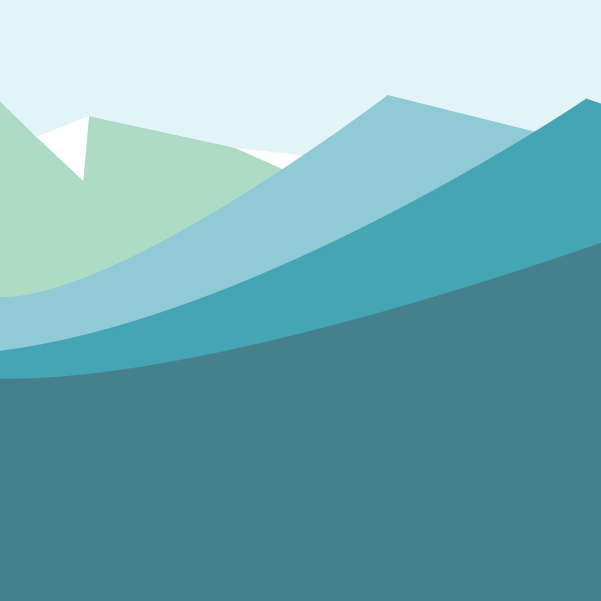 8 Reasons Why I Like the New Afib Blood Thinners More than Warfarin/Coumadin
No one wants to take a blood thinner.  But if you had a gun to your head with no other choice, should you go with one of the new Afib blood thinners or warfarin (also known as Coumadin)?  In this article, I share the 8 reasons why I like the new Afib blood thinners more than warfarin.
The FDA Approved New Blood Thinners
When I am referring to the new Afib blood thinners, I am referring to the FDA approved agents for treating atrial fibrillation.  These new blood thinners are as follows:
– Eliquis (apixaban)
– Pradaxa (dabigatran)
– Savaysa (edoxaban)
– Xarelto (rivaroxaban)
1.  Safer
Anyone on a blood thinner worries about bleeding.  While the lawyers advertising on TV would have you believe the new Afib blood thinners will cause you to bleed to death, the scientific literature doesn't support this.  In fact, countless studies have shown that your risk of bleeding is much lower on one of the new Afib blood thinners when compared to warfarin.
For example, in the 18,140 patient Aristotle Study which got Eliquis FDA approved, the risk of major bleeding on Eliquis was 2.13% versus the 3.09% risk of major bleeding with warfarin. Of all the possible bleeding that could occur, the most feared is spontaneous bleeding inside your brain.
And the benefit isn't just with Eliquis.  For example, in our study of 5,254 patients at our hospital, all of the new blood thinners had a much lower risk of bleeding than warfarin.
2. Lower Stroke Risk
If you do choose to take a blood thinner, you want it to do its job.  And to that end, the new Afib blood thinners do a much better job at preventing atrial fibrillation strokes than warfarin in our real-world experience.
3. Lower Dementia Risk
While preventing strokes and minimizing the risk of bleeding is definitely the goal, you don't want to increase your long-term dementia risk in the process.  Once again, in our study of over 5,000 patients, your dementia risk is much lower with one of the new Afib blood thinners when compared to warfarin.
4. You May Live Longer
Statistically speaking, atrial fibrillation shortens your life expectancy.  Wouldn't it be great if you could help to undo much of this premature mortality risk?  At least when it comes to blood thinners, the newer agents may offer a mortality benefit when compared to warfarin in our study.
5. More Time and Less Hassle
We all want more time.  And Warfarin just doesn't work for busy people.
Even if your INR blood test is perfect, you still need to have it done at least once a month.  Unless you have your own home monitor, this means an extra doctor's visit every month.  And if you are having troubles keeping your INR between two and three with warfarin, then it may be a weekly test.
6. You Can Eat All the Vegetables You Want
Brocolli is one of my favorite foods.  The only problem for people taking warfarin/Coumadin is that broccoli is also sky high in vitamin K.  As warfarin is a vitamin K blocker, one big serving of broccoli could completely neutralize the blood-thinning effects of warfarin.
But broccoli isn't the only healthy food high in vitamin K.  The same goes for kale, spinach, or even the lowly romaine lettuce.  In fact, any green vegetable is packed with vitamin K.
Given how hard it is to manage warfarin, many clinics tell patients to avoid these superfoods.  The only trouble is that if most vegetables are off the table you are just inviting weight gain as well as a host of chronic medical problems.
One workaround is to eat the exact same amount of vitamin K each day.  If you can carefully manage your vitamin K dose from vegetables then your warfarin could be appropriately dosed.
7. Possibly Less Coronary Artery Calcification and Osteoporosis
Vitamin K2 is critical to your cardiovascular system and bone health.  And as warfarin/Coumadin is a vitamin K blocker, there may be unintended consequences that your doctor may not know about.
For example, if you take warfarin, many studies show that your risk of osteoporosis and fractures is increased.  Likewise, coronary artery calcification has also been shown in many studies to be significantly increased with warfarin.
8. There Are Now Antidotes
It used to be that people feared the new Afib blood thinners because there was no antidote.  Fortunately, that is no longer the case.
Pradaxa, which is a direct thrombin inhibitor, has an FDA approved antidote. Also, the factor Xa inhibitors, like Eliquis, Xarelto, and Savaysa, also have an FDA approved antidote.  Now whether or not the hospital you go to has the reversal agent at the time you need it is a completely different issue.
5 Reasons to Stay on Warfarin
Despite my strong bias to the newer blood thinners, many of my patients still take warfarin.  Years ago we thought that our Coumadin Clinic at Intermountain Medical Center would go away.  However, that never happened.  If anything, the number of patients we have enrolled in our Coumadin Clinic has only gone up.  While the reasons for this are diverse, here are the top five reasons why some of my patients are still taking warfarin.
1.  Finances are Tight
Of all the reasons to stay on warfarin/Coumadin, this is definitely top on the list.  For most of my patients, the newer blood thinners are too expensive.  For someone living on just their social security checks, it is next to impossible for them to pay up to $400 a month.
To get around the steep price tag, many of my patients borrow from family members, obtain samples from their doctor, or use coupons which allow them to take one of these drugs at a reasonable price for a year.  Indeed, many of my patients switch from one new blood thinner to another each year so that they can get another year of good drug prices.  Unfortunately, this can only be done once for each drug.  However, as generic versions of these drugs are probably only three or four years away, switching coupons could allow you to stay financially solvent until there is a generic available.
2. You Have a Mechanical Heart Valve or Mitral Stenosis
Anyone with a mechanical heart valve or mitral stenosis should stay away from one of the new Afib blood thinners.  However, even though the package label says that people with other significant heart valve histories should also stay away, many studies argue the opposite.  If you have a history of a heart valve problem, please discuss this possible risk with your cardiologist before starting one of the newer blood thinners.
3. Your INRs Have Been Perfect
Some people actually do well on warfarin.  Indeed, I have had a handful of patients with perfect INR blood tests for years.  If you are one of these rare patients, then the new blood thinners probably don't add any safety benefit for you.
4. You Believe the Lawyer Advertisements
I get it. Those late night lawyer TV commercials do a good job in convincing you that they have your best interest at heart when they encourage you to sue the makers of the new Afib blood thinners.  And if you believe them, then warfarin is your only other proven blood thinner option.  Sadly, our new research shows that aspirin does not prevent Afib strokes but yet still increases your risk of bleeding.
5. You Worry About a Reversal Agent
While antidotes now exist for the new Afib blood thinners, you never know if the hospital will have it should you ever need it.  This is especially true if you live in a rural area or are traveling overseas.  As you might have guessed, these antidotes are expensive and don't have a long shelf life.  Thus, it is possible it won't be there when you need it.
In contrast, warfarin is easily reversed.  Also, there are many ways to reverse warfarin so something should always be available.
Disclaimer Policy: This website is intended to give general information and does not provide medical advice. This website does not create a doctor-patient relationship between you and Dr. John Day. If you have a medical problem, immediately contact your healthcare provider. Information on this website is not intended to diagnose or treat any condition. Dr. John Day is not responsible for any losses, damages or claims that may result from your medical decisions.
14 Comments