Jane Day
Jane Day is co-author with Dr. John Day of "The Longevity Plan," documenting their journey to China's Longevity Village. "Preparing food for guests has always been a stressful thing - feeling inadequate and fearing that the dishes wouldn't turn out. Posting recipes has been an exercise in the ultimate confrontation of this fear. Gratefully, the joy in figuring out how to make favorite dishes with healthier ingredients now exceeds the fear and I take courage in the idea that maybe I can help someone else do the same."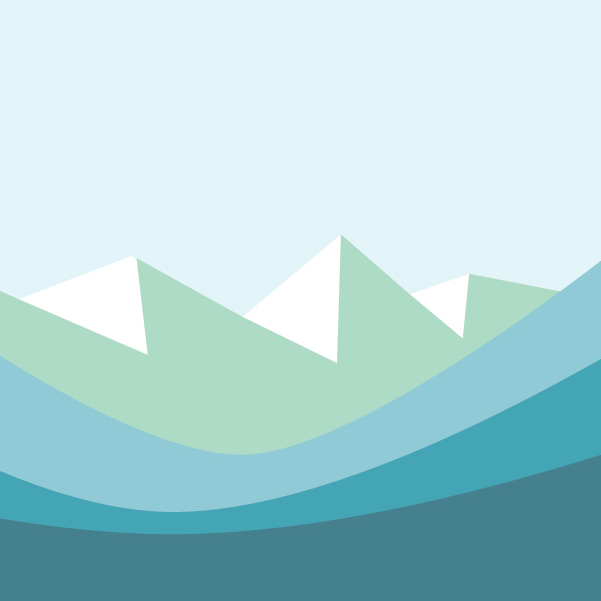 I can find all sorts of reasons to eat. I don't even need to be hungry!
Just this afternoon, I finished a very healthy and satisfying lunch, and it was time to go back to work. My first thought was, "I'm going to head out to the garage freezer and see if we have any chocolate out there."
Having quite a bit of experience with this faulty thought process, I caught myself and asked, "Jane, are you really hungry?"
The answer: "No."
"What do you really need right now?"
The answer: "I am tired but I feel I need to get back to work. I have so much to do. Instead of giving myself permission to rest for a few minutes, which is what I really need, I thought I'd try eating some chocolate and keep going."
Aha! The truth!
I decided that I would honor my real need to rest for 20 minutes before I went back to work and assured myself that I could eat the chocolate later, if I still wanted it.
Rejuvenated, I went back to work, and made it through the rest of the day without feeling any pull from the chocolate.
This week, in our seminar, we explored the false promises of these sugary and fake foods.  They tell us that they will meet our needs, when really they just make us want more of them and less of what our minds and bodies really need.
When we look beyond the confusion of the labels and marketing of fake food products, it's crystal clear that simply eating real food when we are hungry is the way to nourish our bodies.
So, why can't we implement this knowledge and eat only real food only when we're hungry?
Why are we lured in by these fake food products, often when we're not even hungry?
The Top Ten Reasons We Eat
Here are ten of our favorite reasons to eat.  Do any of these sound familiar to you?
1. I am tired
"I am tired, so I think I'll eat something."
2. I am procrastinating
"I don't want to do this, so I think I'll eat something."
3. I am happy
"I am happy! Let's eat!"
4. I am sad
"I don't want to deal with these feelings, so I think I'll eat something"
5. I am thirsty and need water
"My body is sending me a signal that it needs something, I'd better eat."
6. I am with people
"Here we all are with all this great food! Let's eat!
7. I am alone
"I am alone—no one will see me eat this."
-OR-
"I am lonely, maybe eating something will make me feel better.
8. I feel stuck
"I don't see any other way to meet my needs right now, what can I eat to feel better?"
9. I see food
"Oh, that looks good! I wasn't even hungry, but I think I'll have just one."
Our seminar participants came up with many more favorites, including: I'm bored, It's family tradition, I'm stressed, I'm rewarding myself….
But, here's the one real reason to eat that will actually meet our needs:
10. I am hungry
"I am looking forward to a nutritious, satisfying meal."
Separating the Truth from the Lies
Here's the lie in the first nine (or so) reasons to eat:
I can fix the problems in my life or make the good things better in my life by eating.
We can eat and eat and eat until we feel stuffed, but are never satisfied. Eating for these reasons can never satisfy us because we are not addressing the real issues.
Here's the truth in the last reason, number 10–eating because we are hungry:
"My body is ready for nourishment. I am going to honor it and give it what it needs. I am going to be satisfied because I am eating for true hunger and giving it real food."
When I eat for any reason other than hunger, more often than not, I turn to the fake and sugary foods which lie to my brain and lie to my body that they can meet my needs and that what I really need is more of these "foods."
How to Interrupt the Cycle
The key to interrupting this cycle and developing healthier behaviors is to become aware of the cues that precede our reach for the unhealthy/unnecessary stuff, insert ourselves by asking a few questions, and provide ourselves with a different option that satisfies our true needs.
The last chapter of Charles Duhigg's book, The Power of Habit offers a helpful formula. I highly recommend this fascinating collection of stories and case studies, which illuminates how habits develop and the enormous consequences that can result.
I also highly recommend Susan Albers' Eating Mindfully for an in-depth exploration of the habits that trap us in emotional eating cycles and strategies to return to mindful eating.
Here are the three questions I've learned to ask myself when I feel the urge to grab something to eat:
Am I hungry–do I feel like eating real food?
If I am thinking about eating fake sugary food items, and I can't think of something healthy and nourishing that I want to eat, the chances are high that I am looking to eat for reasons other than true hunger.
What do I need right now?
If I can't think of something nourishing that I want to eat, I can ask myself what I am actually feeling and needing. More often than not, I am feeling tired or procrastinating doing something I know I need to do but don't want to do.
What options can I give myself?
When I want to reach for junk food, I am usually in a situation where I feel I can't meet my needs otherwise—usually at work. But there is always something I can do to interrupt this cycle. If I am tired, I can close my eyes and breath for a few moments and commit to giving myself time to rest or meditate when I finish a project. If I am looking for distraction, I can set a time for 5 minutes, go on a walk, listen to a podcast, call a friend, etc..
In each case, I can interrupt the cue-reward cycle with a question and an option. Then, I can invite myself to wait until I am actually hungry to eat and offer myself real food first.
Taking a minute to check in by asking myself these questions and giving myself other options dissolves the seeming desperate urge to eat foods I don't need and enables the overall health and well-being I desire–one mindful choice at a time.
Please share with us! What have you found to be most helpful as you strive to eat mindfully?
Disclaimer Policy: This website is intended to give general information and does not provide medical advice. This website does not create a doctor-patient relationship between you and Dr. John Day. If you have a medical problem, immediately contact your healthcare provider. Information on this website is not intended to diagnose or treat any condition. Dr. John Day is not responsible for any losses, damages or claims that may result from your medical decisions.
0 Comments