Jane Day
Jane Day is co-author with Dr. John Day of "The Longevity Plan," documenting their journey to China's Longevity Village. "Preparing food for guests has always been a stressful thing - feeling inadequate and fearing that the dishes wouldn't turn out. Posting recipes has been an exercise in the ultimate confrontation of this fear. Gratefully, the joy in figuring out how to make favorite dishes with healthier ingredients now exceeds the fear and I take courage in the idea that maybe I can help someone else do the same."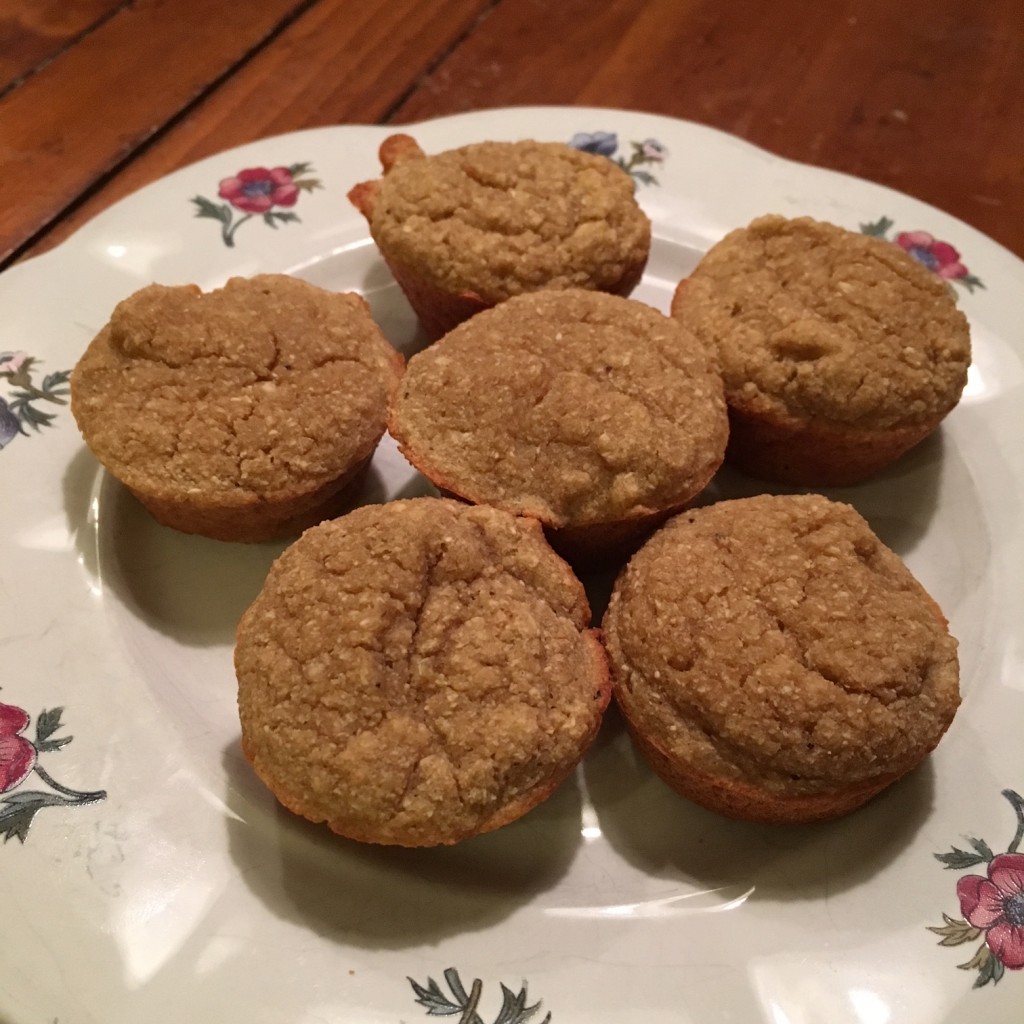 Chewy, and moist, these banana mini-muffins are made with organic oats and coconut flour and lightly sweetened by the bananas and a little maple syrup. Enjoy!

1 1/4

cups

milk

dairy, soy, or almond, etc.

2 1/2

ripe bananas, large

1

egg

1/8

cup

maple syrup

1

tsp

vanilla extract

1/2

tsp

baking powder

1/2

tsp

baking soda

1

cup

old-fashioned oats

1/2

cup

coconut flour

1/2

scant tsp

salt
In a good-quality blender, blend ingredients in order, adding the oats and flour last. Mix with a spoon after adding flour, if needed, due to thicker consistency. Spray mini-muffin tin and fill each almost to top with batter. Bake at 350 F for about 30 minutes, until golden brown. Yields about 24 mini muffins. If you have 5 ripe bananas on hand, you could double the recipe. The muffins freeze well.
Disclaimer Policy: This website is intended to give general information and does not provide medical advice. This website does not create a doctor-patient relationship between you and Dr. John Day. If you have a medical problem, immediately contact your healthcare provider. Information on this website is not intended to diagnose or treat any condition. Dr. John Day is not responsible for any losses, damages or claims that may result from your medical decisions.
0 Comments