Jane Day
Jane Day is co-author with Dr. John Day of "The Longevity Plan," documenting their journey to China's Longevity Village. "Preparing food for guests has always been a stressful thing - feeling inadequate and fearing that the dishes wouldn't turn out. Posting recipes has been an exercise in the ultimate confrontation of this fear. Gratefully, the joy in figuring out how to make favorite dishes with healthier ingredients now exceeds the fear and I take courage in the idea that maybe I can help someone else do the same."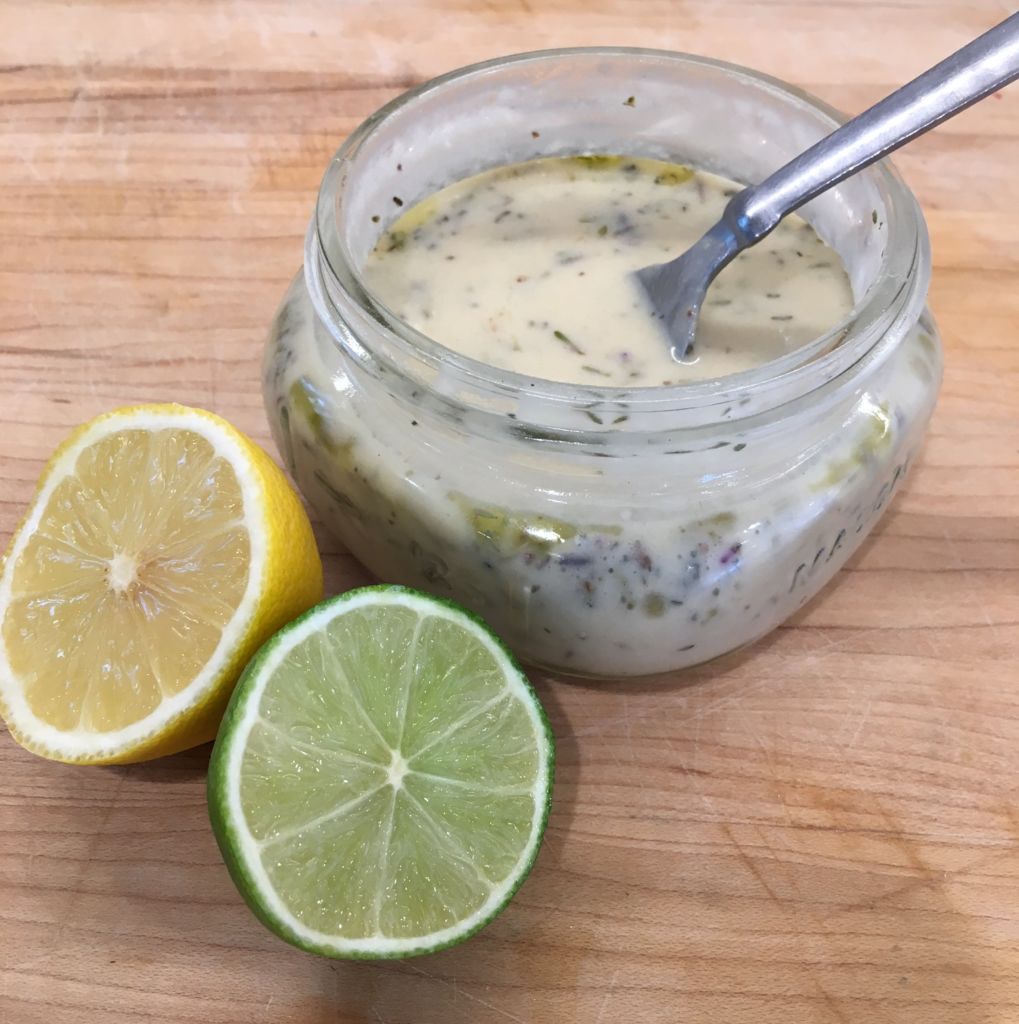 Happy Herbs Italian Vinaigrette is no ordinary Italian salad dressing.  This creamy herbal vinaigrette has a beautiful bold flavor with its mixture of simple, healthy ingredients: miso, hummus, white balsamic vinegar, lemon, lime, olive oil and Herbes de Provence (thyme, fennel, basil, savory, lavender). Enjoy on traditional greens with tomatoes, red onion, carrots and sunflower seeds, or with your favorite salad creation. Also enjoy as a vegetable dip by using a little less vinegar to thicken it. Here's to your health and culinary enjoyment!

1/4

cup

hummus

We use the Kirkland (Costco) single serve organic hummus.They come in a box of 20 in the refrigerated section. They are awesome to take with veggies when you are on the run.

1/4

cup

white balsamic vinegar

1

tablespoon

mellow white miso

1/2

lemon

juiced

1/2

lime

juiced

1

teaspoon

Herbs de Provence

thyme, fennel, basil, savory, lavender

2

teaspoons

olive oil
Mix all ingredients in a bowl. Serve immediately over greens or refrigerate for a few hours to allow flavors to blend. Use a little less vinegar for a thicker veggie dip. Stores well in fridge for days.
Disclaimer Policy: This website is intended to give general information and does not provide medical advice. This website does not create a doctor-patient relationship between you and Dr. John Day. If you have a medical problem, immediately contact your healthcare provider. Information on this website is not intended to diagnose or treat any condition. Dr. John Day is not responsible for any losses, damages or claims that may result from your medical decisions.
0 Comments