Jane Day
Jane Day is co-author with Dr. John Day of "The Longevity Plan," documenting their journey to China's Longevity Village. "Preparing food for guests has always been a stressful thing - feeling inadequate and fearing that the dishes wouldn't turn out. Posting recipes has been an exercise in the ultimate confrontation of this fear. Gratefully, the joy in figuring out how to make favorite dishes with healthier ingredients now exceeds the fear and I take courage in the idea that maybe I can help someone else do the same."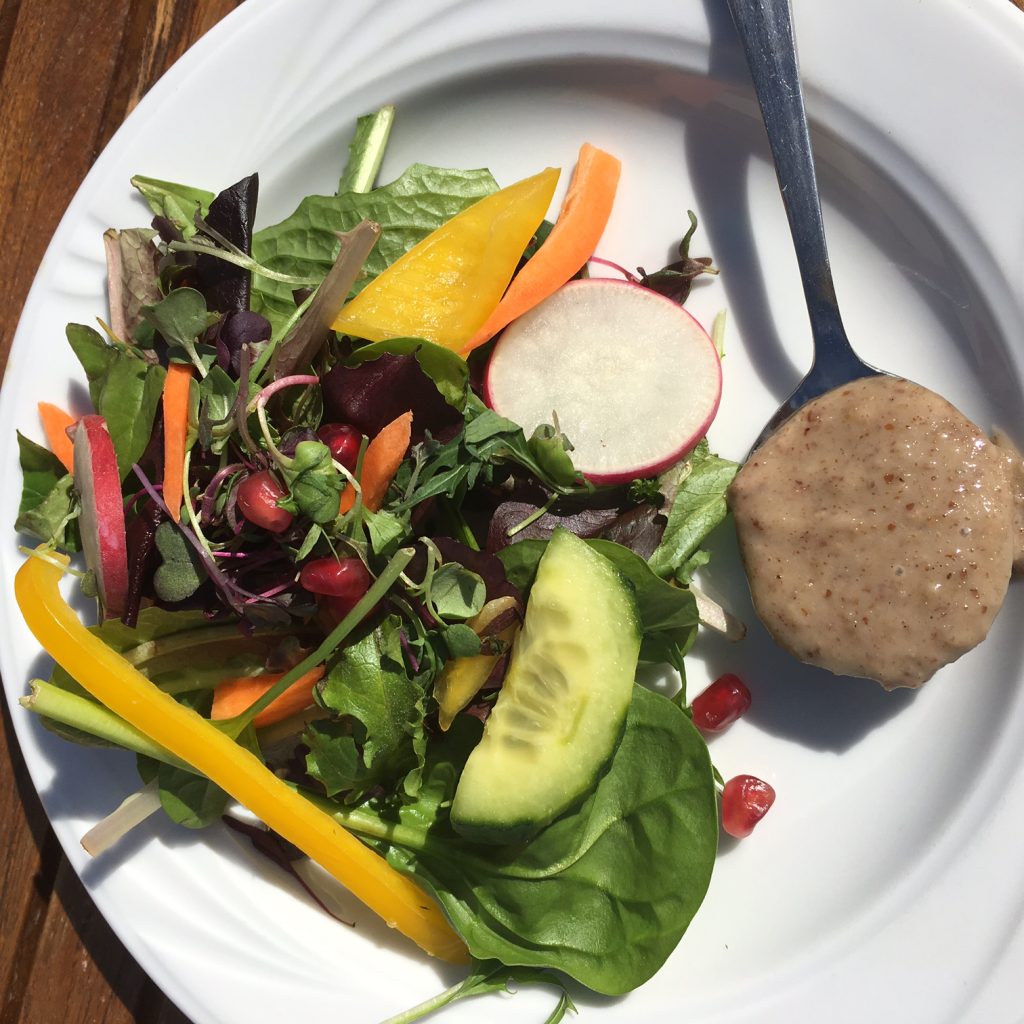 This maple pecan dressing is inspired by the one chef Steve Rich serves at the Park City Ski Resort Yurt. This recipe has reduced sugars and added shallot. It makes a very thick, creamy dressing, and can double as a dip.  This recipe makes a big batch–enough to store in the fridge and use over several days. I use this dressing in my Summer Quinoa Salad. I've also mixed this in with tuna instead of mayonnaise. It creates a unique tangy flavor.
1

cups

toasted pecans

3/4

cup

champagne vinegar

1/4 cup + 1 Tbsp

olive oil

3

Tbsp

maple syrup

1

small shallot

optional if you want a little kick similar to red onion--peel like an onion, chop

3/4

tsp

kosher salt

fresh ground pepper

to taste
1. Toast pecans in a little olive oil in stove pan over medium heat 2. Put all remaining ingredients in professional strength blender while nuts are toasting. 3. Add pecans and blend. 4. Stir or massage into salad of choice, or drizzle on top.
Disclaimer Policy: This website is intended to give general information and does not provide medical advice. This website does not create a doctor-patient relationship between you and Dr. John Day. If you have a medical problem, immediately contact your healthcare provider. Information on this website is not intended to diagnose or treat any condition. Dr. John Day is not responsible for any losses, damages or claims that may result from your medical decisions.
0 Comments