Jane Day
Jane Day is co-author with Dr. John Day of "The Longevity Plan," documenting their journey to China's Longevity Village. "Preparing food for guests has always been a stressful thing - feeling inadequate and fearing that the dishes wouldn't turn out. Posting recipes has been an exercise in the ultimate confrontation of this fear. Gratefully, the joy in figuring out how to make favorite dishes with healthier ingredients now exceeds the fear and I take courage in the idea that maybe I can help someone else do the same."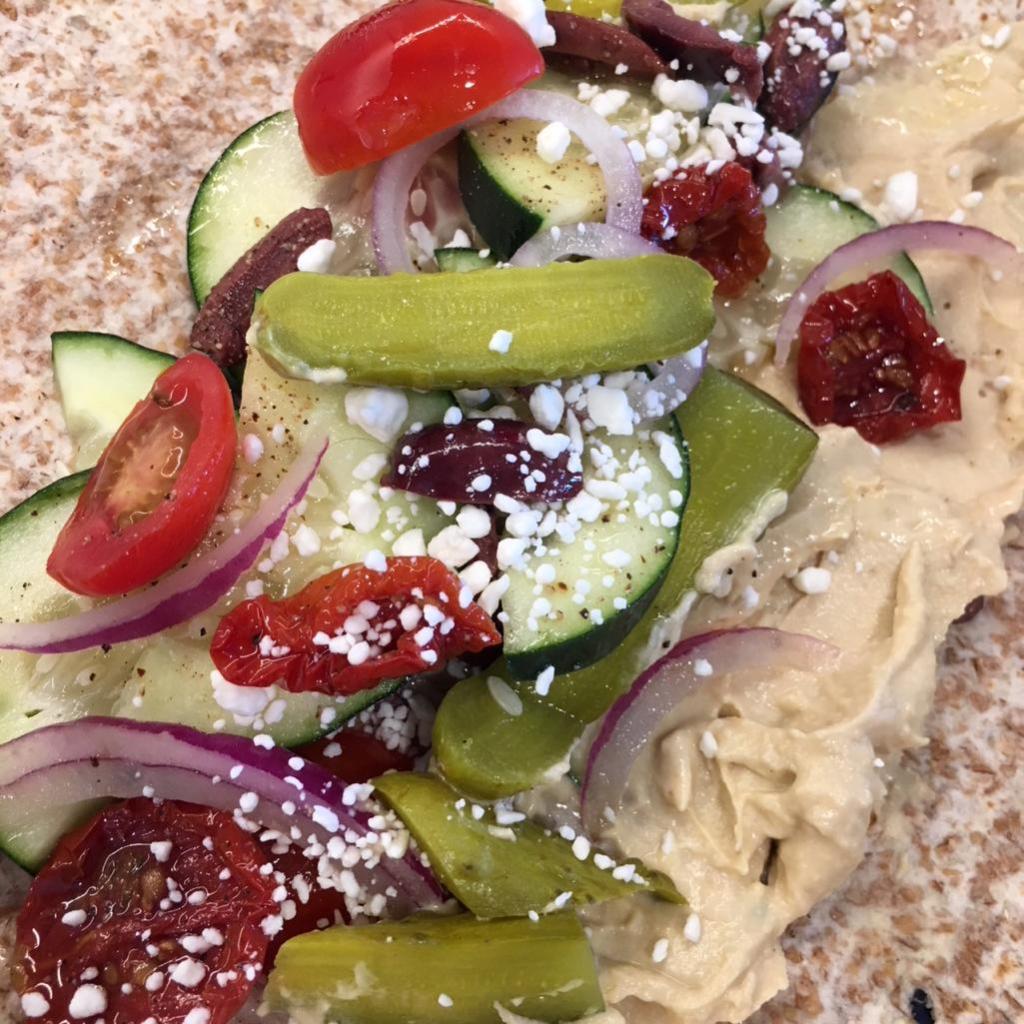 Oh my yummy, quick and healthy lunch option! I put this together for lunch a few weeks ago and couldn't believe how much I enjoyed it. I now stock these ingredients and it has become regular fare.
Ezekiel sprouted grain complete protein tortilla, stuff with:
Hummus
Cucumber
Tomatoes
Sun dried tomatoes
Kalamata olives
Red onion
Pickles- miniature dill
Sprinkle feta (optional)
Fold up bottom, fold over sides. Take a big bite!

Disclaimer Policy: This website is intended to give general information and does not provide medical advice. This website does not create a doctor-patient relationship between you and Dr. John Day. If you have a medical problem, immediately contact your healthcare provider. Information on this website is not intended to diagnose or treat any condition. Dr. John Day is not responsible for any losses, damages or claims that may result from your medical decisions.
1 Comments