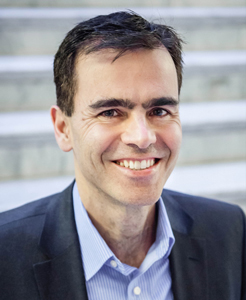 Dr. John Day
Dr. Day is a cardiologist/electrophysiologist at the Intermountain Medical Center Heart Institute in Salt Lake City, Utah. He graduated from Johns Hopkins Medical School and completed his residency and fellowships in cardiology and electrophysiology at Stanford University. He is the former president of the Heart Rhythm Society and currently serves as the president of the Utah chapter of the American College of Cardiology.
Podcast: Play in new window | Download
Subscribe: RSS
Is There a Sugar Cancer Link?
If you follow the news you undoubtedly saw the headlines this past week–sugar causes cancer.  In this article, I discuss the possible sugar cancer link and share my struggles with sugar.
The Latest Sugar Cancer Study
This past week Belgian researchers published their latest findings on the sugar cancer link.  In a press release, one of the authors of this study, Dr. Johan Thevelein, even went so far as to make the following bold statement in a press release:
"Our research reveals how the hyperactive sugar consumption of cancerous cells leads to a vicious cycle of continued stimulation of cancer development and growth. Thus, it is able to explain the correlation between the strength of the Warburg effect and tumor aggressiveness. This link between sugar and cancer has sweeping consequences."
What Dr. Thevelein is saying here is that their study shows that sugar feeds cancer cells.  Almost the second this research was published, the media ran wild with the story.  
What the Media Didn't Tell You About This Study
While sugar feeds cancer makes for a great media story, the real findings of this study aren't that exciting.  First of all, this study wasn't even done in humans but instead examined yeast cells growing in a laboratory petri dish.
What this study did show is that sugar at high concentrations in a laboratory environment can activate a gene called Ras in yeast.  And once this Ras gene in yeast is turned on, cancer cells start growing fast.
This study says nothing about human cancer.  You just can't give dietary advice based on what yeast cancer cells do in a petri dish.
Does Sugar Feed Cancer Cells?
The real question this study raises is whether or not sugar feeds cancer cells.  While cancer cells love glucose scientists still don't know if dietary sugar feeds cancer cells.  It is for this reason that for the last 80 years cancer specialists have been debating the Warburg effect.
The Warburg effect was named after the nobel prize winning, German biochemist Dr. Otto Warburg.  More than 80 years ago Dr. Warburg observed that cancer cells must consume glucose to survive.  What remains unknown is whether cancer requires sugar from the diet or whether it can just make it on its own.
Is There a Sugar Cancer Link?
While a direct sugar cancer link remains unproven, sugar may increase your risk of cancer indirectly.  For example, sugar and obesity go hand-in-hand.  And countless studies show that obesity is a significant risk factor for cancer.
Another possible sugar cancer link comes from insulin.  When glucose levels in the blood are high, insulin is released.  High insulin levels can in turn trigger insulin-like growth factor (IGF-1).  IGF-1 is a potent cancer stimulant.
Indeed, there is a rare group of people living in Equador who have an unusual mutation which doesn't allow their bodies to make IGF-1.  To this day, cancer isn't known to exist in this group of people who can't make IGF-1.
My Struggles with Sugar
Long before this study ever hit the media, I have struggled with sugar.  In fact, I had such a sweet tooth that I had collected more than 20 dental fillings and two crowns by age 18!
The ironic thing is that our studies of the centenarians living in China's Longevity Village showed that most centenarians still had all of their teeth at age 100 despite not ever brushing, flossing, or drinking fluoridated water.  This finding alone hammered home to me that the human body was not designed to eat so much sugar!
In addition to a lifetime of extensive dental work, sugar also caused me to be overweight through most of my adult life.  The reason for this is because I have found that even the slightest amount of sugar revs up my appetite.
Indeed, through careful tracking, I have found that if I consume zero sugar, including no flour which is still just sugar, I need about 2,500 calories to feel full.  In contrast, even eating a few grams of sugar or having something with flour, I need approximately 3,000 calories to feel full.
Sugar: To Moderate or Abstain?
I am not a moderator.  For me, I either eat the entire bag or cookies, or I don't eat any at all.  Once I have a taste of sugar or something with flour, I obsess about it until it is 100% consumed.
Thus, the only way for me to maintain a healthy weight is to abstain from all sugar and flour.  While I would love to say that I am a 100% abstainer, that is just not the case.  Sometimes my willpower is overcome by temptations.
The key for me has been to eliminate the temptations.  When sugar or foods with flour are not around me, I find that I don't even think about them.
One of the health secrets of our book, The Longevity Plan, is not to face temptations.  These people living in China's Longevity Village didn't have to face the temptations we face every day.  Because they were geographically isolated, they never struggled with food temptations.  They were abstainers without ever having to use any willpower at all.
In contrast, some people possess the gift of being able to eat in moderation.  While many people claim to be moderators, in my experience of working with thousands of patients, few can do so.
Practical Tips
The latest study trying to make a sugar cancer link didn't prove anything new.  Dr. Warburg taught us more than 80 years ago that cancer loves sugar in any form.
Regardless of your personal views on sugar, the 150 pounds of it that the typical American eats each year is just too much for optimal health.  Either you should consider moderating sugar by keeping it under the 25 grams daily that the World Health Organization recommends or abstain entirely.
Personally, I lack the willpower to moderate sugar and foods, like flour, that behave like sugar in the body.  Because I know I will slip if I go somewhere slippery, I try to avoid the slippery places in life.
Are you a moderator or abstainer when it comes to sugar and flour?  Please leave your thoughts and questions below.  If you like what you are reading, please be sure to subscribe to our free weekly newsletter, read The Longevity Plan, or listen to my podcast.
Subscribe to Dr. Day's Weekly Newsletter
Disclaimer Policy: This website is intended to give general information and does not provide medical advice. This website does not create a doctor-patient relationship between you and Dr. John Day. If you have a medical problem, immediately contact your healthcare provider. Information on this website is not intended to diagnose or treat any condition. Dr. John Day is not responsible for any losses, damages or claims that may result from your medical decisions.
19 Comments