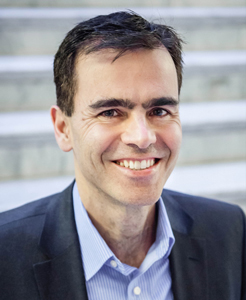 Dr. John Day
Dr. Day is a cardiologist/electrophysiologist at the Intermountain Medical Center Heart Institute in Salt Lake City, Utah. He graduated from Johns Hopkins Medical School and completed his residency and fellowships in cardiology and electrophysiology at Stanford University. He is the former president of the Heart Rhythm Society and currently serves as the president of the Utah chapter of the American College of Cardiology.

Podcast: Play in new window | Download

Subscribe: Apple Podcasts | Android | RSS
The 3 Secrets to Perfect Gut Health
More and more research is pointing to optimal gut health as the secret to a long life free of medical problems.  In this article, I share the 3 secrets to perfect gut health.
Could Gut Health Be the Fountain of Youth?
As most readers know, we have a new book, The Longevity Plan: 7 Life Transforming Lessons from Ancient China.  This book represents five years of research and writing.
In this book, we identified a small village in Southwest China that was cut off from China and the rest of the world.  Here, people often live into their 100s without growing old or getting sick.  These centenarians are still doing everything they want to do and don't require help from anyone else.
While we identified seven factors that explain this health miracle, other researchers have concluded that the secret is their gut health.  Indeed, one recently published medical study reported that the reason why these people live to 100 and beyond was because of their gut health.  Namely, it was their high fiber diet, natural probiotics, and the absence of gut toxins that accounted for their longevity.
Worry About Your Gut, Not Your Belly
Personally, I've never been that concerned with the size of a patient's body. Certainly, there is a relationship between weight and health, but it's not a perfectly linear one. We all come in different shapes, and those shapes have less to do with health than a lot of people think.
Instead of worrying about our bellies, we should be worried about our guts. Research shows that having the wrong sorts of bacteria in our digestive tracts can cause everything from weight gain and allergies to autoimmune diseases and heart disease. In fact, gut bacteria might be the absolute best indicator of personal health.
The 3 Secrets to Perfect Gut Health
When it comes to perfect gut health, we really need to learn from China's longevity village.  They enjoyed great gut health and didn't have to deal with all of the health challenges that we do.  Here are the 3 secrets to perfect gut health.
1. Get the Right Kind of Fiber
The best fiber comes from real foods.  I have yet to find a study showing that fiber supplements can even come close to competing with the fiber in real food.
To optimize your fiber intake, pile on the vegetables with every meal.  Eat plenty of fruit, especially berries.  Lastly, don't forget legumes like lentils, peas, and beans which are also loaded with fiber.  Even nuts and seeds can be high in fiber.
Studies show that for every 10 extra grams of fiber you can get in your diet, you can decrease your heart disease risk by 20% and increases your lifespan by about 10%.  Getting 10 extra grams of fiber each day is incredibly easy to do.  For example, just one small cup of great tasting raspberries will almost get you to 10 grams of fiber.
Along with fiber supplements, avoid highly processed high-fiber foods. If you've been to the grocery store lately you know exactly what I am talking about.
Basically, avoid anything that has a label advertising its fiber content.  Even if these processed foods are fiber-rich, the impact of the other ingredients can wipe away any advantages the fiber might offer.
Real food doesn't require a label.  When was the last time you saw a label advertising the fiber content of fresh broccoli, kale, or spinach?
2. Get the Right Fermented Foods
Getting a daily dose of fermented foods can be a great way to replenish your gut flora and keep your immune system working well.  If you are new to fermented foods, build up gradually.
As with fiber, stay away from fermented foods with added ingredients, especially sugar or other sweeteners. For example, kombucha is well established to be a great probiotic, but the drinks popping up in supermarket coolers are loaded with added sugar and other ingredients. Instead, try kombucha, kefir, yogurt, pickles, sauerkraut, kimchi, tempeh or miso in their most unadulterated form.  Then, season and flavor these foods, if needed, with natural foods.
Personally, I like a heaping spoonful of natto, fermented soy beans, every morning.  As I am asked by so many readers where I buy my natto, here is a link to the company I use.  Alternatively, you could also buy fresh natto from your local Asian food store.
Please be aware I'm about 99% confident that, unlike the Japanese who consider natto a delicacy, you will absolutely hate the taste of natto.  Also, in full disclosure, I have no relationship with this company.  They haven't even so much as given me a discount on anything I buy from them.
For those who can't stand the taste of natto, try some miso in your homemade salad dressings.  Miso is proof that probiotics don't have to taste bad.  For a great tasting salad dressing, try my wife's miso vinaigrette recipe.
If you would prefer to stick with the tried and true yogurt form of prebiotics, just be sure to buy those brands with live cultures and no added sugars or sweeteners.  To sweeten your yogurt, and get a healthy dose of fiber in the process, be sure to add fresh or frozen berries.
3. Steer Clear of Gut Toxins
If you want the right gut flora to keep you young and free from illnesses, you have to avoid the gut toxins.  The health producing bacteria lining your gastrointestinal system can be easily be wiped out by ingesting the wrong stuff.
Of the various gut toxins, the main culprits are added sugars, processed carbohydrates, antibiotics, and other medications.  While antibiotics and medications, like acid reducing or anti-inflammatory pain medications are sometimes needed, there is absolutely no health reason why you need added sugars or processed carbohydrates.
If you must take a medication, like an antibiotic, talk with your doctor about boosting your fiber and fermented food intake while you are on the antibiotic.  This way you can kill off the bad bacteria with antibiotics while still giving your good bacteria a chance to survive.
Take Home Message
To enjoy perfect gut health, make sure you get enough fiber and fermented foods while at the same time avoiding gut toxins. Those are the keys to keeping the bacteria in your gut happy. And when the bacteria in your gut are happy, the rest of your body will be happy, too.
If you can add at least one high-fiber menu item to each meal and one fermented food each day, you'll soon realize that when you start worrying about your gut, your belly will take care of itself.
What has helped you to keep your gut happy?  Please leave your thoughts and questions below.
Disclaimer
Of course, when it comes to gut health please be sure to speak with your physician.  For some people, like those with serious gastrointestinal issues or a weakened immune system, fiber and fermented foods could cause harm.  Also, never stop a medication without first speaking with your physician.  Everything I have shared in this article should be considered as general information not medical advice.
Subscribe to Dr. Day's Weekly Newsletter
Disclaimer Policy: This website is intended to give general information and does not provide medical advice. This website does not create a doctor-patient relationship between you and Dr. John Day. If you have a medical problem, immediately contact your healthcare provider. Information on this website is not intended to diagnose or treat any condition. Dr. John Day is not responsible for any losses, damages or claims that may result from your medical decisions.
7 Comments