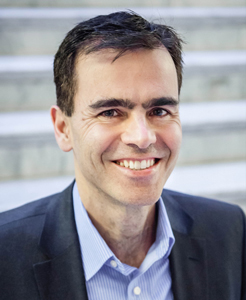 Dr. John Day
Dr. Day is a cardiologist/electrophysiologist at the Intermountain Medical Center Heart Institute in Salt Lake City, Utah. He graduated from Johns Hopkins Medical School and completed his residency and fellowships in cardiology and electrophysiology at Stanford University. He is the former president of the Heart Rhythm Society and currently serves as the president of the Utah chapter of the American College of Cardiology.
Podcast: Play in new window | Download
Subscribe: Apple Podcasts | Android | RSS
Why haven't I lost weight after exercising?
Why haven't I lost weight after exercising is a question I get all the time from patients.  In fact, the idea that exercise alone causes weight loss is probably the biggest weight loss myth I hear.  In this article, I'll share the science behind exercise and weight loss.
A Typical Cardiology Clinic Visit
"Now then," I said, looking down at a recent patient's chart, which showed she was carrying at least 50 pounds more than even a fuller-bodied healthy person should be, "let's talk about some ways to get back down to a healthier weight."
"Oh doctor," she immediately protested. "My back is in too much pain to exercise!"
I hear this all the time. If it's not the back then it is a knee.  And it is something I used to believe as well. As soon as I start to talk with my patients about getting back to a healthy weight, they tell me why they can't exercise.
"That's fine," I always say, "because we don't need to talk about exercise yet. Let's put first things first."
Exercise Doesn't Cause Weight Loss
Truth be told, medical studies show that exercise alone doesn't cause weight loss. This is the answer to why haven't I lost weight after exercising?
That's because, in the overwhelming majority of cases, the more we exercise, the more we eat. The Gatorade, the latte, or the muffin you consume after your workout erases the calories you happened to burn in your gym class.
For most people, weight loss doesn't come from exercise.  Rather, it comes from food choices. If you really could lose weight by exercising, I suspect you would see a lot of thin people. While studies show that exercise is critically important to maintaining a healthy weight, it really isn't very good at getting you there.
Tip: Exercise for the right reasons
Exercising to lose weight is like driving your car more to save on gas.  True, your car may become a bit more efficient if you are driving it frequently, however, the more you drive the more gas you need to put in your car. The same is true with us. The more you exercise, the hungrier you get and the more food you need to put in your body.
That doesn't mean exercise isn't healthy, of course. It is — particularly when it comes to heart health, but also when it comes to brain, muscle and bone health. But for losing weight? Not so much. And once you know this, it can be exceptionally freeing.
That's because a lot of people do exercises they don't particularly enjoy on the notion that they need to be doing those things to lose weight. And because they don't see weight-loss results, their only reward is frustration.
When you exercise for the right reasons, though, it's easy to see results. If you exercise for fun — and low and behold you actually have fun — that's a great result.
If you exercise daily to improve your cardiovascular health, you're likely to start seeing results in your heart rate, breathing rate and endurance in just a few short weeks. And if you use exercise as an excuse to spend time with family members and friends, you'll start reaping the benefits right away.
Do you agree with the studies showing that exercise alone causes little to no weight loss?
Please leave your comments and questions below.  As always, I'll do my best to quickly answer every question.
If you like what you have read, please sign up for my free newsletter by clicking here.
Subscribe to Dr. Day's Weekly Newsletter
Disclaimer Policy: This website is intended to give general information and does not provide medical advice. This website does not create a doctor-patient relationship between you and Dr. John Day. If you have a medical problem, immediately contact your healthcare provider. Information on this website is not intended to diagnose or treat any condition. Dr. John Day is not responsible for any losses, damages or claims that may result from your medical decisions.
4 Comments