Dr. John Day
Dr. Day is a cardiologist specializing in heart rhythm abnormalities at St. Mark's Hospital in Salt Lake City, Utah. He graduated from Johns Hopkins Medical School and completed his residency and fellowships in cardiology and cardiac electrophysiology at Stanford University. He is the former president of the Heart Rhythm Society and the Utah chapter of the American College of Cardiology.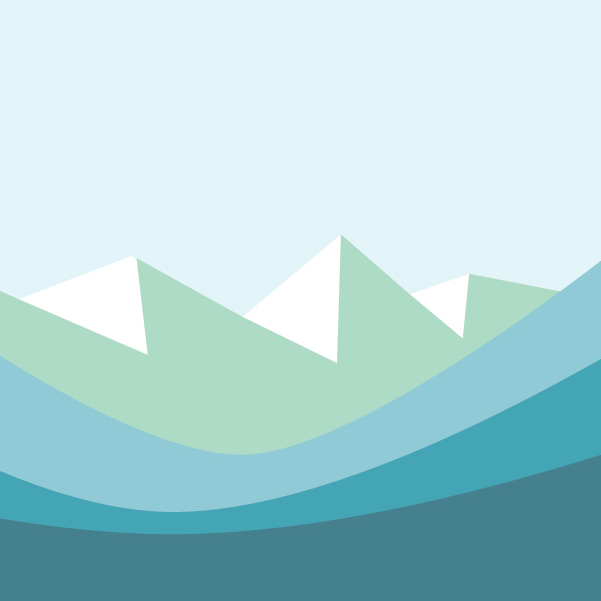 Podcast: Play in new window | Download
Subscribe: RSS
Is Nattokinase the Safest Blood Thinner?
Most of my heart patients are scared to death of blood thinners.  No one wants a blood clot, but yet no one wants to bleed to death either. Nattokinase may just be the safest blood thinner you have never heard of.  In this article, I'll teach you everything you need to know about this natural blood thinner.
Why I Eat Natto for Breakfast
Since my health turn around nearly seven years ago, natto has been a part of my daily breakfast.  This is a practice I described in our best selling book, The Longevity Plan.  And if you haven't read it yet, pick up your copy now to find out why this best selling book has consistently maintained a 4.9-star rating on Amazon!
When I first tried natto, I'll admit I was grossed out.  Even though it smells like a dead rat what bothers me the most is how slimy and sticky it is.
The reason why it is sticky and slimy is that it is a probiotic.  In other words, the helpful bacteria from this probiotic make it slimy and sticky.
While the Japanese eat it every morning over rice with mustard, soy sauce, or other flavorings, I just eat it plain. I scoop up a big tablespoon of the stuff and quickly swallow it down.
It doesn't taste good but knowing how good it is for me makes it tolerable.  Of note, my wife and two-year-old son also eat natto with me.  My older three children won't go near the stuff.
One Reason Why the Japanese Rarely Get Heart Disease
For decades researchers have tried to figure out why the Japanese rarely get heart disease and why they live so long.  Despite high rates of smoking among men, the Japanese are somehow still protected.
One possible explanation may be natto.  Natto, or fermented soybeans, is their equivalent for cereal in the morning.  Natto contains nattokinase, a natural blood thinner, and is also off the charts in vitamin K2. For those not familiar with vitamin K2, vitamin K2 helps to keep calcium out of your arteries and into your bones where it belongs.
Indeed, studies show that Japanese eating the most natto have the lowest rates of heart disease and strokes.  They also live the longest.  Interestingly, some studies show that it is only fermented soy that offers any of these benefits.
What is nattokinase?
Nattokinase is a food enzyme found in natto.  Natto,  in turn, is made from fermenting soybeans with the helpful bacteria called Bacillus natto.  Thus, to get nattokinase, you can either get it naturally from eating natto or in a supplement extract form called nattokinase.
Natto vs. Nattokinase: Which is Best?
In choosing between eating natto or taking a nattokinase supplement, I have always gone with natto.  The reason for this is really quite simple.  Natto is so much better for you than taking a nattokinase supplement.  To visualize what natto is doing for you just think of natto as nattokinase plus vitamin K2 in a probiotic form.
When you take a nattokinase supplement, you don't get the probiotics and you don't get vitamin K2 either.  And when it comes to vitamin K2, no other food on this planet comes anywhere close to natto.  As I described in a previous article, vitamin K2 may be one of the best ways to protect your heart and bones from the aging process.
I also worry about the purity of any supplement.  With supplements, you really never know what you are getting.  As supplements are totally unregulated, the blood thinning effects you get from bottle to bottle may not be the same.
My philosophy on supplements is that a supplement should be a supplement.  In other words, you should only consider a supplement when you can't get it naturally from food.  Given that natto can be easily purchased at your local Asian grocery store, or shipped over ice from an online source, most people should have no problem obtaining natto.
How does nattokinase thin the blood?
Whether you get nattokinase from eating natto or from taking a supplement, nattokinase thins your blood many different ways.  For example, one study showed that nattokinase decreases plasma levels of fibrinogen, factor VII, and factor VIII.  For those of you not familiar with fibrinogen, factor VII, or factor VIII, let me explain.
Fibrinogen is a protein that causes blood to clot.  Naturally, if you decrease fibrinogen levels, your blood will be much less likely to clot.
Factors VII and VIII are also blood clotting proteins.  Once again, if plasma levels of factors VII and VIII are reduced, clotting is less likely to occur.
In addition to fibrinogen and factors VII and VIII, another study showed that nattokinase also works on platelets.  Platelets can clump together in your blood which can be the start of a blood clot.  Two common anti-platelet drugs are aspirin and Plavix (clopidogrel).
Will nattokinase make you live longer?
As the Japanese are the longest-lived people on this planet, could it be the natto?  To find out, researchers gave nattokinase to worms in a study.   If you are a worm, nattokinase will help you live an extra six days.  This extra six days translates into a 16% longer life expectancy.
For humans, we really don't know if nattokinase increases longevity or not.  Until a nattokinase longevity study is done, the best data we have are from the natto eating Japanese population.
Does nattokinase cause bleeding?
Fortunately, studies show that when it comes to bleeding, natto and nattokinase are very safe.  Indeed, of the studies I reviewed in writing this article, I could find no significant bleeding risk from natto or nattokinase.
I should point out that theoretically nattokinase probably has a higher bleeding risk than natto.  This is because natto contains both nattokinase and vitamin K2.  Vitamin K2 has an anti-bleeding effect.
Thus, the vitamin K2 and nattokinase in natto likely cancel each other out when it comes to the risk of bleeding.  Because I want to keep my body in a state of "natural balance," this is another reason why I prefer natto over the nattokinase supplement.
However, for those of you already on a blood thinner, nattokinase could increase your bleeding risk.  Thus, if you have had a problem with bleeding in the past, or are currently taking a blood thinner, do not eat natto or take a nattokinase supplement without talking to your doctor first.
Does nattokinase help with inflammation?
When it comes to staying young and healthy, you want to keep inflammation levels as low as possible. One additional way to do this may be with nattokinase. While there aren't a lot of studies on nattokinase and inflammation levels, of the studies that do exist nattokinase may function as a natural anti-inflammatory agent.
Nattokinase Prevents Blood Clots When Flying
I'm guessing that you have probably heard that sitting too long in the car, or on an airplane, may cause blood clots.  And it is for this reason that most doctors recommend that you frequently get up and walk around when traveling.
As long airplane flights are known to cause blood clots, scientists wanted to see if nattokinase could prevent clots from forming in a study of 300 people scheduled for a long flight.  Based on ultrasound imaging after their long airplane flight, none of the people taking nattokinase suffered a blood clot.  In contrast, five people not taking nattokinase developed a blood clot.
Nattokinase vs. Aspirin: Which is Best?
As we have covered in this article, nattokinase and aspirin both help to prevent platelets from clumping together.  In fact, it is platelets clumping together that causes many heart attacks and blood clots.
In one study, researchers wanted to find out how nattokinase and aspirin compared.  To sort this out, they gave various doses and measured the effect in rabbits.
What they found is that it took mega doses of nattokinase (500 mg of nattokinase for every kilogram of body weight) to have the same effect as 30 mg of aspirin.  For reference, a "baby aspirin" has just 81 mg of aspirin.
Thus, if it takes megadoses of nattokinase to have the same blood thinning effect as less than a half of a baby aspirin, this probably explains why I couldn't find any significant reports from nattokinase in the studies I reviewed.
Does nattokinase work for atrial fibrillation?
Atrial fibrillation is the most common heart rhythm abnormality.  Indeed, one in four adults will experience atrial fibrillation at some point during their lives.
Of all the bad things that atrial fibrillation can cause, strokes have to be at the top of the list.  It is for this reason that most people with atrial fibrillation take a blood thinner.
The problem with atrial fibrillation strokes is that it takes a powerful blood thinner to prevent them.  This is why aspirin is largely ineffective against atrial fibrillation strokes.  And, as we have discussed, it takes a megadose of nattokinase even to be comparable to less than half of a baby aspirin.
While most of my atrial fibrillation patients would love to take nattokinase rather than their blood thinner, there are no studies showing that nattokinase works for atrial fibrillation.  Anecdotally, I have seen a stroke in one of my atrial fibrillation patients who faithfully took her nattokinase.  Even though I recommended a stronger prescription blood thinner in this patient, she was confident that nattokinase would protect her. Since her stroke, she now reluctantly takes a proven atrial fibrillation blood thinner.
Does nattokinase prevent heart attacks?
As heart disease remains the number one killer in the Western world, anything that could decrease this risk would be highly welcomed.  While nattokinase will never prevent every case of heart disease, some interesting research in rabbits shows that nattokinase can help to repair damaged arteries.  As with all of the other animal studies I have covered in this article, it is never clear whether the findings in animals will eventually translate to humans.
Does nattokinase treat high blood pressure?
If you live in America, studies show that you have a 90% chance of getting high blood pressure by age 55.  High blood pressure is a major medical problem as it leads to heart attacks, strokes, kidney failure, blindness, and dementia.
In a study of 79 North Americans, half were given a placebo and the other half 100 mg of nattokinase daily for eight weeks.  By the end of the eight weeks, nattokinase lowered the systolic blood pressure by four points and the diastolic blood pressure by three points.  Surprisingly, this blood pressure reduction from nattokinase seemed to be better for men.
While a four-point reduction in the systolic blood pressure and a three-point lowering of the diastolic blood pressure may not seem like much, this is the equivalence of about a half dose of your typical blood pressure medication.
Does nattokinase treat high cholesterol?
As with high blood pressure, most Americans also have high cholesterol.  One study from China found that nattokinase seemed to work just as well as a statin for cholesterol lowering.
However, before you throw out your statin drug for nattokinase, please note that there were only 82 people in this study.  Also, I could only find one study specifically looking at the effects of nattokinase on cholesterol.  Thus, we really don't have adequate proof yet that nattokinase lowers cholesterol.
Where do you buy natto?
Every time I mention natto in a blog article or on my podcast, I get a flood of emails asking me where I buy natto.  Thus, to stop my email inbox from filling up, I thought I would answer the question here.
I now buy my natto from a local Asian grocery store.  Most Asian grocery stores carry fresh natto.  If not, they can order some for you.
In the past, I purchased natto online from a company out of California.  This online natto was shipped over ice.  The reason why I now buy it from a local Asian grocery store is that by the time online natto arrived at my house the ice was always melted and they charge more than my local Asian grocery store.
If there are no Asian grocery stores near your home, here is the link if you want to try this company.  Please note that I have no relationship whatsoever with this company.
Final Points
Based on the research available, nattokinase probably is the safest blood thinner.  Side effects seem to be minimal and the wide range of positive effects most impressive.
However, nattokinase is a relatively weak blood thinner.  Thus, nattokinase isn't strong enough for atrial fibrillation stroke prevention.
In choosing how to obtain nattokinase, my preference is to get it naturally from food (natto) rather than from a pill.  Letting food be your medicine always seems to work better than tablets or capsules.  It is for this reason that I will continue to gulp down a heaping spoonful of natto for breakfast.
It goes without mention that you shouldn't stop your current blood thinner based on what you have read in this article.  Also, if you have a history of bleeding, or currently take a blood thinner, don't even think about taking nattokinase from any source without speaking to your doctor first.  Blood clots and bleeding may cause serious disability or even death.  Always speak with your doctor first before ever considering a natural blood thinner.
Disclaimer Policy: This website is intended to give general information and does not provide medical advice. This website does not create a doctor-patient relationship between you and Dr. John Day. If you have a medical problem, immediately contact your healthcare provider. Information on this website is not intended to diagnose or treat any condition. Dr. John Day is not responsible for any losses, damages or claims that may result from your medical decisions.
12 Comments